Spicy Veggie Pizza Recipe
Prep Time: 10 min | Cook Time: 10 min | Servings: 4 | Calories: 364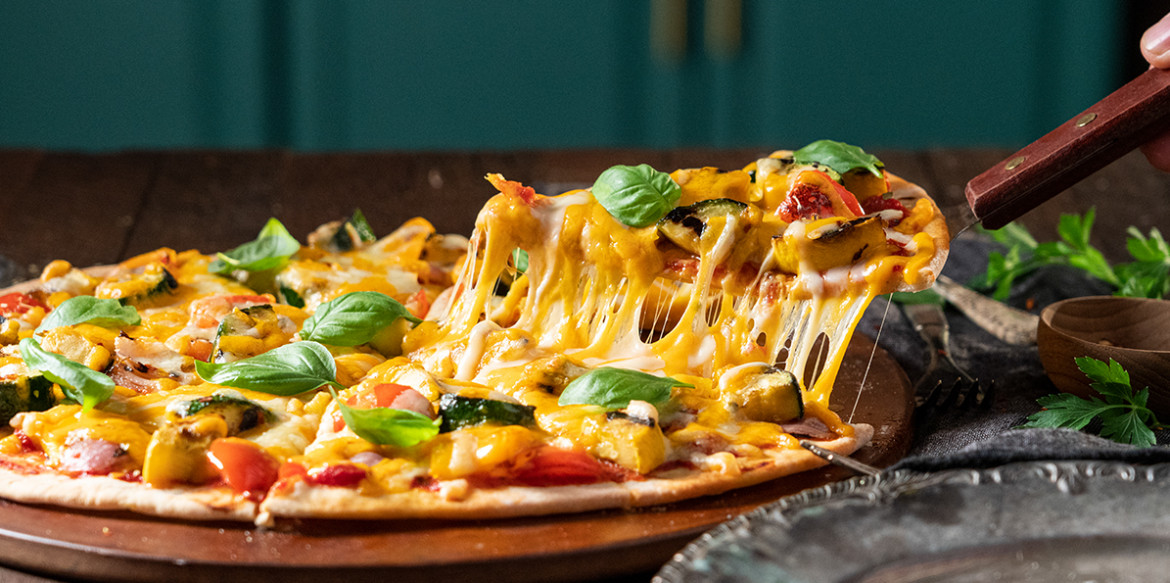 ---
A pizza this tasty should come with a warning, especially since we've added ingredients like chopped fresh basil, roasted mixed vegetables and fresh red peppers flakes to melted Sargento® Creamery Cheddar Jack Cheese. It's terrific!
Ingredients
1 (12-inch, 10 oz.) thin pizza crust, preferably whole wheat
1/3 cup pizza sauce
2 cups sliced or coarsely chopped deli grilled or roasted mixed vegetables*
1/2 tsp. dried oregano
1/4 to 1/2 tsp. crushed red pepper flakes, as desired
1 package Sargento® Creamery Cheddar Jack Cheese
3 Tbsp. chopped or sliced fresh basil leaves (optional)
Directions
Place pizza crust on a large cookie or baking sheet. Spread pizza sauce over crust; top with vegetables, oregano and pepper flakes. Arrange cheese slices in a spoke-fashion over pizza.
Bake in a preheated 450°F oven 8 to 10 minutes or until cheese is melted and crust is golden brown. Cut into wedges; top with basil if desired.
---