Provolone Pizza
Prep Time: 10 min | Cook Time: 15 min | Servings: 4 | Calories: 217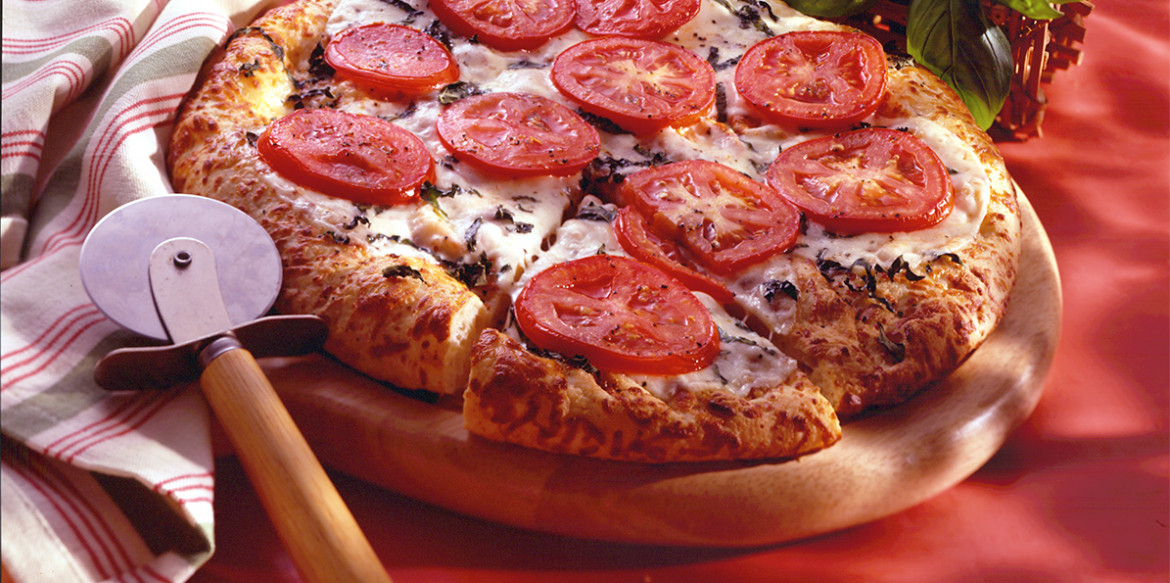 ---
Whether you're eating lunch or dinner, you can never go wrong with pizza. Ours has savory ingredients like minced fresh garlic, freshly sliced basil and tomato — plus Sargento® Sliced Provolone Cheese that melts to golden perfection with a quick trip to the oven.
Ingredients
1 (12-inch) prepared pizza crust or Italian bread shell
2 cloves garlic, minced
2 Tbsp. olive oil
6 slices Sargento® Sliced Provolone Cheese
1/4 cup sliced fresh basil leaves
2 medium tomatoes, thinly sliced
1/2 tsp. salt
1/4 tsp. pepper
Directions
Place pizza crust on baking sheet; sprinkle garlic over crust. Drizzle oil over crust; top with cheese, basil and tomatoes. Sprinkle tomatoes with salt and pepper.
Bake in preheated 400°F oven 15 minutes or until crust is golden brown. Cut into wedges.
---