Easy Deep-Dish Pizza w/ Shredded Mozzarella
Prep Time: 15 min | Cook Time: 50 min | Servings: 8 | Calories: 391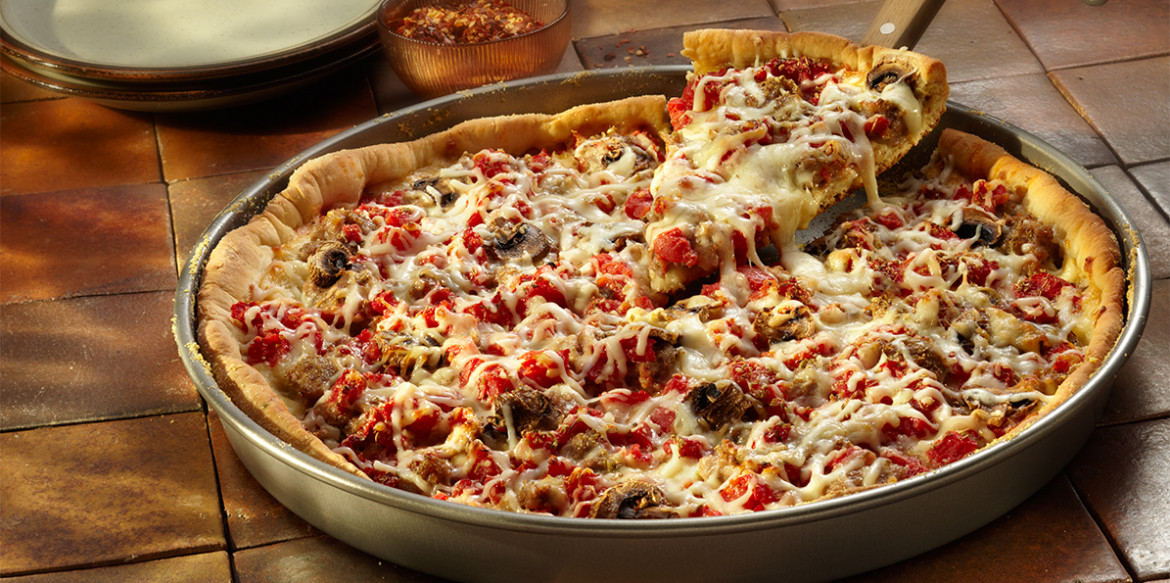 ---
Pack your appetite; we're headed to the Windy City. This traditional Chicago-style pizza really lives up to its name in every sense. No matter how you slice it, this pizza boasts a generous helping of hearty crust, Sargento® Shredded Mozzarella - Fine Cut, savory toppings and sauce with every serving.
Ingredients
2 Tbsp. cornmeal
1 loaf frozen bread dough, thawed
4 cups (16 oz.) Sargento® Shredded Mozzarella - Fine Cut, divided
1-1/2 lb. lean pork sausage
3 cans (14-1/2 oz. each) Italian or plum tomatoes, chopped and drained
1-1/2 tsp. dried oregano
1-1/2 tsp. fennel seeds, crushed
1/2 cup sliced fresh mushrooms (optional)
Directions
Grease a 14x2-inch deep-dish pizza pan; sprinkle lightly with cornmeal. Roll bread dough to 16-inch circle on lightly floured surface. Press dough into bottom and 1 1/2-inches up sides of pan.
Sprinkle with 3 cups cheese; crumble sausage over cheese. Top with tomatoes, oregano, fennel, mushrooms, if desired, and remaining cheese.
Bake in preheated 500°F oven 5 minutes; reduce heat to 400°F and bake an additional 35 minutes or until crust is golden and sausage is cooked through.
---