Apple Bacon Pizza
Prep Time: 5 min | Cook Time: 10 min | Servings: 8 | Calories: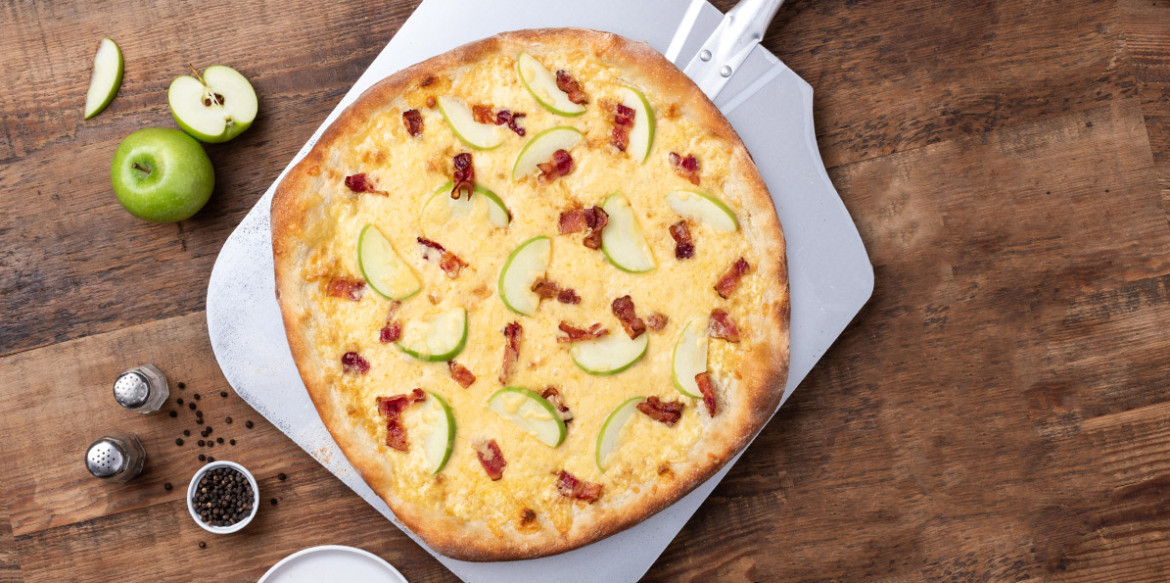 ---
Crispy bacon, green apple, and sharp cheddar cheese—it's a match made in pizza heaven.


Ingredients
1 Lb. Uncooked pizza dough
3 Cups Sargento® Sharp Cheddar Cheese
1/3 Cup Creme fraiche
2 Thinly-sliced green apples
¼ Cup of Chopped Bacon
Directions
Preheat your oven to 500° F
Dust pizza stone with flour and stretch dough across it
Spread crème fraiche over dough and add 1 ½ cups of cheese, then partially bake the pizza for 4 minutes
Add apples, bacon and 1 ½ cups of cheese
Finish baking for 4-8 minutes or until golden brown.
---