Florentine Omelet
Prep Time: 5 min | Cook Time: 8 min | Servings: 2 | Calories: 460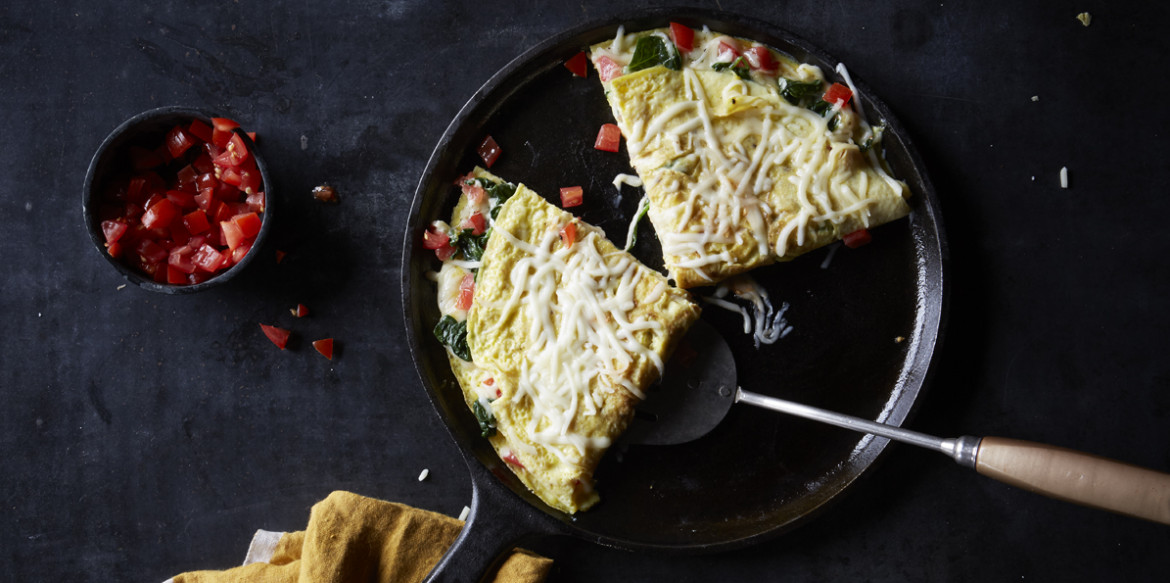 ---
<p>Breakfast is a breeze with this delicious Florentine omelet! It packs fresh spinach and juicy chopped tomatoes whisked in with eggs, topped with a layer of melted Sargento® Shredded Mozzarella &amp; Provolone Cheese for a perfectly smooth and rich taste.</p>
Directions
Place spinach in covered microwave-safe bowl; microwave on HIGH 1 minute or until spinach wilts. Uncover; set aside.
Melt butter in large non-stick skillet. Beat eggs, salt and pepper together in small bowl. Add egg mixture to skillet; cook over medium heat 2 minutes or until eggs begin to set on bottom. Lift edges of omelet with spatula to allow uncooked portion of eggs to flow to edges and set.
Stir 3/4 cup cheese and tomato into spinach. When eggs are almost set, spoon cheese mixture evenly over egg mixture. Fold one half of omelet over filling. Sprinkle remaining cheese over omelet. Reduce heat to low; cook 2 minutes or until eggs are set in center. Divide omelet in half; transfer to serving plates.
---