Breakfast Tostadas
Prep Time: 10 min | Cook Time: 8 min | Servings: 4 | Calories: 330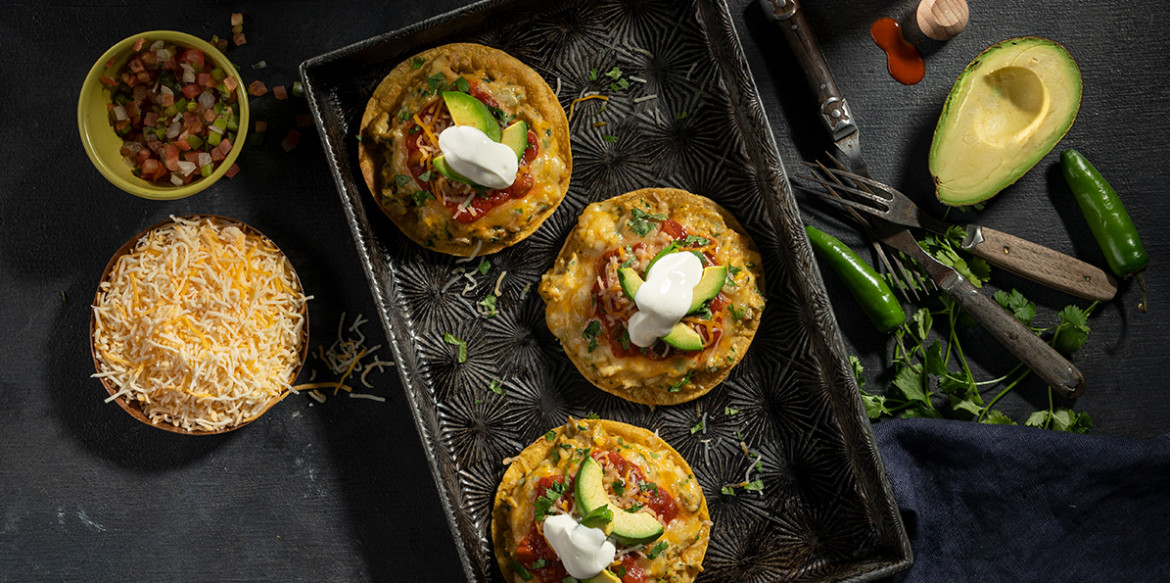 ---
<p>What can be more filing than a couple of deliciously cheesy tostadas to start your day? Sargento® Shredded Taco Cheese brings these tostadas to the bubbly melted level while your favorite Mexican seasonings add just enough spice and zest. Garnish your tostadas with sour cream or avocado and you'll be happily munching in no time!</p>
Directions
Coat both sides of tortillas lightly with cooking spray. Place on baking sheet; bake in preheated 425°F oven 8 minutes or until crisp.
Beat eggs, 1/4 cup salsa, 3 tablespoons cilantro, cumin and garlic salt together in medium bowl.
Melt butter in large non-stick skillet over medium heat. Add egg mixture; cook 3 minutes or until eggs are soft-set, stirring often.
Remove pan from heat; stir in 3/4 cup cheese. Transfer tortillas to serving plates; top with egg mixture, remaining salsa, cheese and cilantro. Top with avocado and sour cream, if desired.
---