Apple Breakfast Lasagna
Prep Time: 20 min | Cook Time: 30 min | Servings: 6 | Calories: 686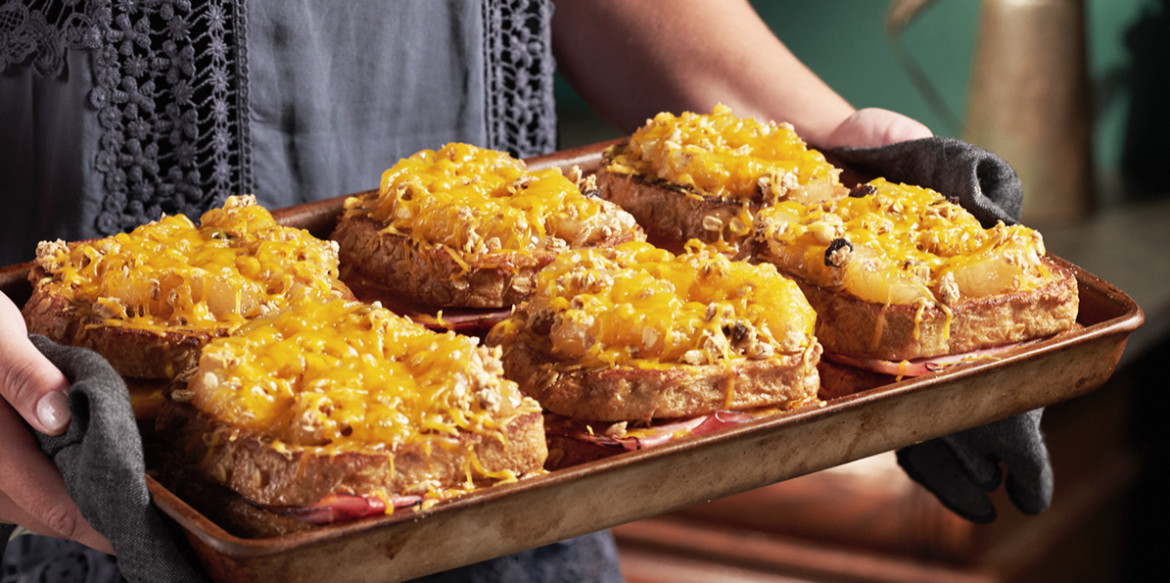 ---
<p>We put a spin on this traditional dessert by adding a melted layer of Sargento® Shredded Sharp Cheddar Cheese - Fine Cut on top of the decadent filling of cinnamon apples, warm brown sugar and hearty raw oats. Once the crisp is finished in the oven and you've added a luxurious scoop of your favorite vanilla ice cream on top all you'll need is a spoon and somewhere comfortable to sit and spoil yourself.</p>
Ingredients
1 cup sour cream
1/3 cup packed brown sugar
2 pkg. (12 slices) frozen French toast
1/2 lb. sliced boiled ham
1 can (20 oz.) apple pie filling
1 cup granola with raisins
Directions
Blend sour cream and brown sugar in small bowl; refrigerate.
Place 6 French toast slices in bottom of greased 13x9-inch baking pan. Layer ham, 1-1/2 cups cheese and remaining French toast. Spread apple filling over top; sprinkle with granola.
Bake in preheated 350°F oven 25 minutes. Top with remaining cheese and bake 5 minutes more or until cheese is melted and casserole is hot. Serve with sour cream mixture.
---