Parmesan Cheese Bread Ring
Prep Time: 75 Min | Cook Time: 35 Min | Servings: 16 | Calories: 193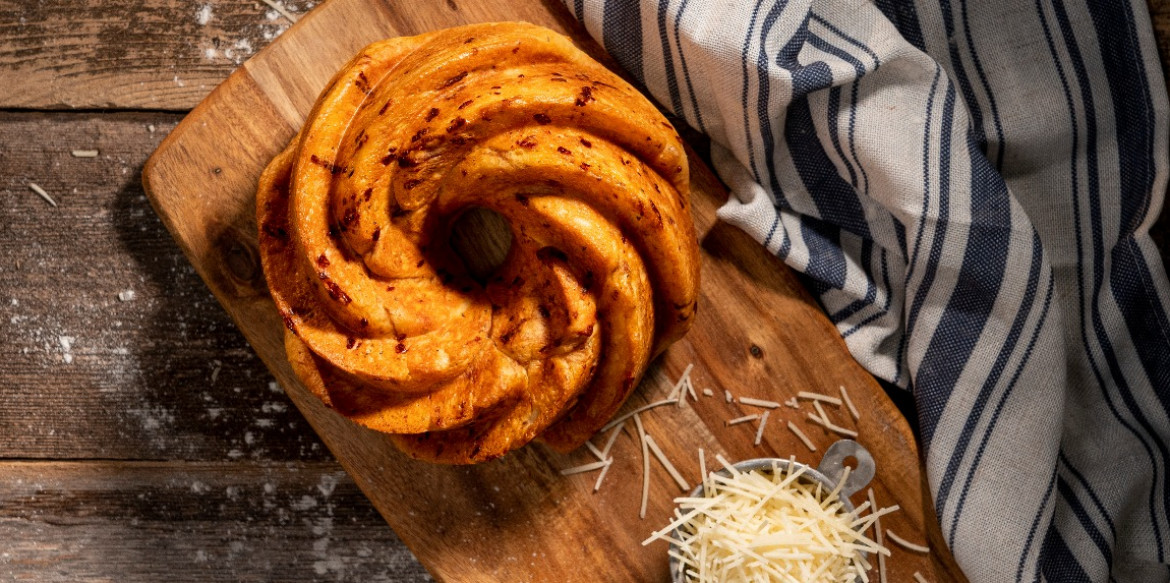 ---
<p>This bread is great to have around for a simple and savory snack or to display as an appetizer or side with a main meal. Our recipe takes rustic flavors like rosemary, basil and garlic and combines them with Sargento® Shredded Parmesan Cheese to create a subtly cheesy and aromatic bread that's perfect anytime.</p>
Directions
Combine yeast and warm water; let stand 5 minutes. In large bowl of electric mixer, combine milk, olive oil, honey, egg, garlic, pepper, salt, oregano, rosemary and basil; add yeast mixture. Mix at low speed until combined.
Gradually blend in 3-1/2 cups of flour. Add additional flour as needed to form a soft dough. Blend in cheese. Use a dough hook to knead dough or transfer dough to a lightly floured surface and knead by hand until smooth and elastic, about 5 minutes. Place dough in a lightly oiled bowl; turn dough over. Cover loosely with waxed paper; let stand in a warm place until dough is doubled in size, 30 to 40 minutes.
Coat a bundt pan with cooking spray. Punch dough down; form into a ring and place in bundt pan. Cover; let rise in a warm place until doubled in size, 30 to 40 minutes.
Transfer to a preheated 350°F oven and bake for 30 to 35 minutes or until dough sounds hollow when tapped. Immediately loosen edges with a thin spatula; invert bread onto a wire cooling rack; let stand at least 15 minutes before slicing. Serve warm with butter.
---