Cheddar Bacon Pull-Apart Bread
Prep Time: 10 min | Cook Time: 25 min | Servings: 6 | Calories: 762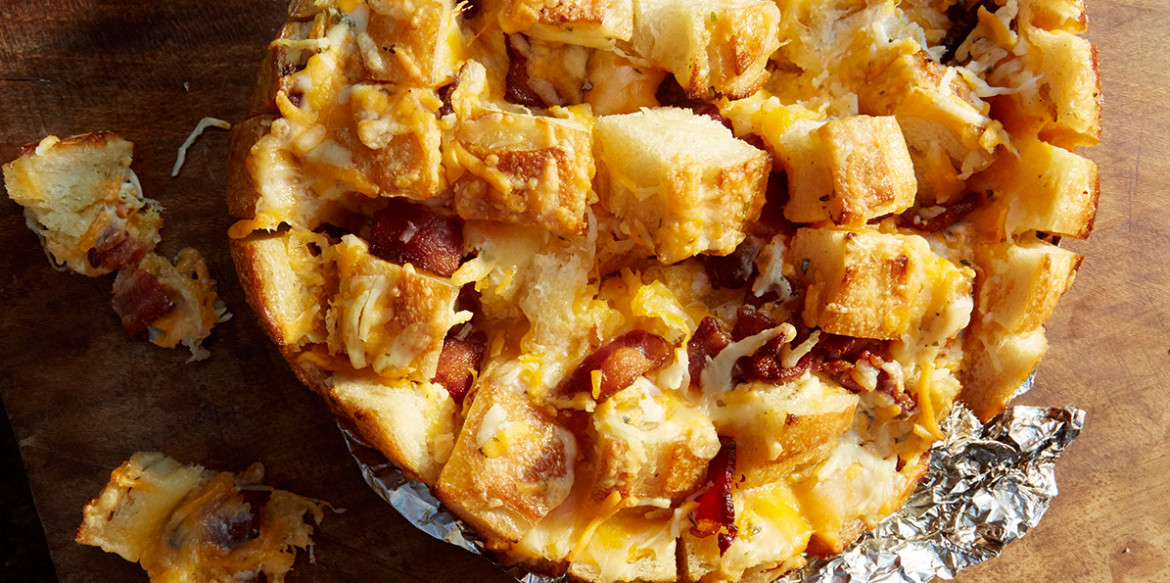 ---
Our pull-apart bread that's packed with bacon, Sargento® Shredded 4 State Cheddar® Cheese and ranch seasoning is sure to have guests gathered around to admire its beauty and aromatic qualities. Preparation ensures that each piece plucked from the loaf is covered with flavors sure to put smiles on everyone's face.
Ingredients
1 large round loaf of soft bread
8 oz. diced sliced bacon, cooked crisp
1/2 cup melted butter
1 Tbsp. dry Ranch dressing mix
Directions
Cut bread in 3/4-inch intervals, being careful to not cut all the way through. Cut again, crosswise, not cutting all the way through.
Place cheese in between all cuts: sprinkle with bacon. Blend melted butter and Ranch mix and drizzle over top of bread evenly.
Wrap in foil and bake at 350°F for 15 minutes; uncover and bake 10 minutes more. Serve hot.
---