Cajun Potato Salad
Prep Time: 30 min | Cook Time: 20 min | Servings: 16 | Calories: 273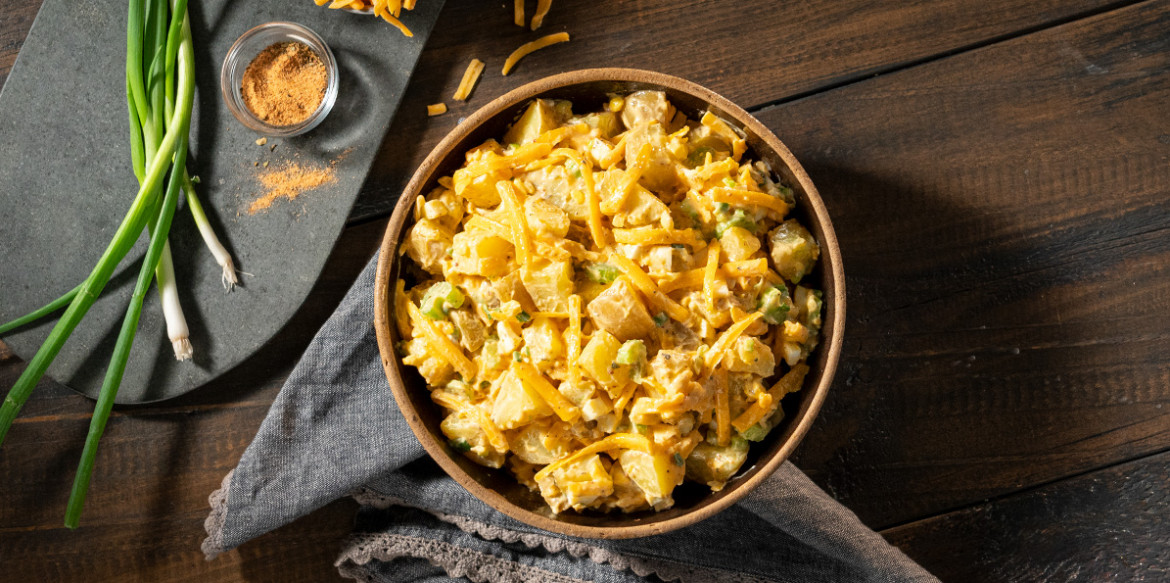 ---
<p>This Cajun-inspired potato salad is exactly what you need on your dinner table when you're in the mood to zest things up with a kick of heat and Creole seasonings. The tender potatoes are mixed with fresh ingredients and topped with full-bodied Sargento® Shredded Sharp Cheddar Cheese - Traditional Cut.</p>
Ingredients
3 lbs. Yukon gold potatoes, scrubbed
1-1/4 cups light or regular mayonnaise or salad dressing
1 Tbsp. Cajun or Creole mustard
1 Tbsp. Cajun or Creole seasonings
1 cup thinly sliced celery
6 hard cooked eggs, diced
1/2 cup sliced green onions
1/4 tsp. salt (optional)
1/4 tsp. pepper (optional)
Hot sauce (optional)
Directions
Cook potatoes in boiling water 20 minutes or until tender. Drain; cover with cold water until cool enough to handle.
Meanwhile, combine mayonnaise, mustard, seasonings, celery, eggs and green onions in large bowl; mix well.
Cut cooled potatoes into 3/4-inch chunks. Add potatoes, cheese, salt, pepper and hot sauce, if desired, to bowl; mix well. Cover and chill at least 2 hours or up to 24 hours before serving.
---