Baked Onion Soup
Prep Time: 10 min | Cook Time: 42 min | Servings: 6 | Calories: 345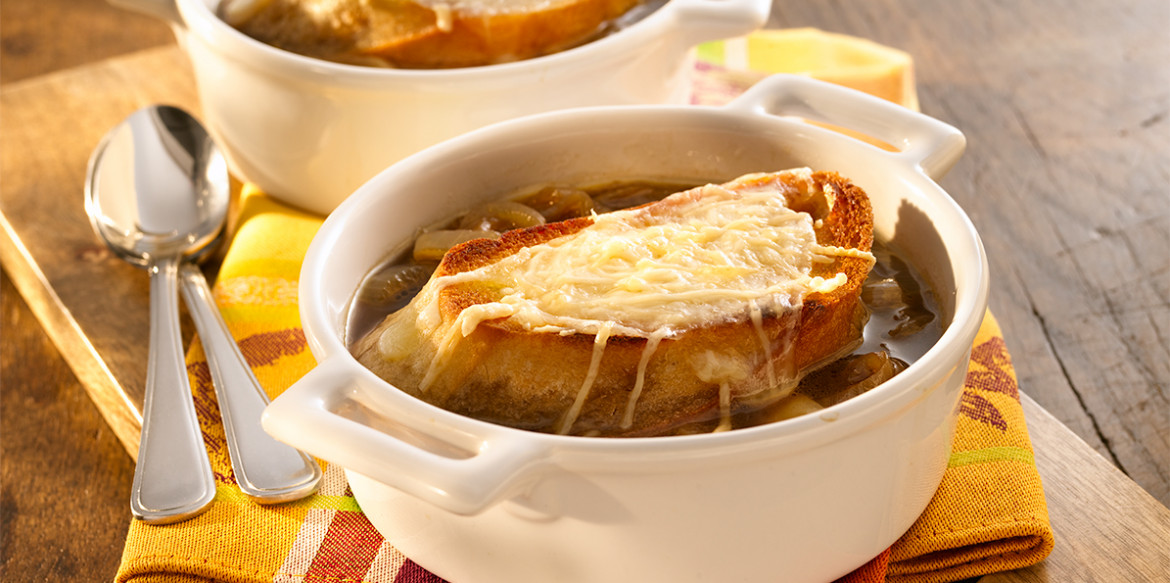 ---
<p>You don't have to head to a restaurant the next time you're craving some baked onion soup. You can make it right at home with our foolproof recipe. Each bowl full of this golden stew is topped off with Sargento® Sliced Swiss Cheese melted onto a crunchy toasted slice of bread. Spoonful after spoonful you'll enjoy the richness of this memorable soup in all of its cheesy goodness.</p>
Directions
Melt butter in large saucepan. Add onions and garlic; cook 30 minutes or until very tender, stirring occasionally.
Stir in beef broth, wine and Worcestershire sauce; heat to a boil. Reduce heat; simmer 10 minutes.
Ladle into 6 ovenproof bowls. Place 1 Swiss cheese triangle over each portion of soup; top with 1 slice French bread. Place remaining Swiss cheese triangles over bread; sprinkle with Parmesan cheese.
Place under preheated broiler 5 inches from heat; broil 2 minutes or until cheese is melted and golden.
---