7-Cheese Rosemary Potatoes
Prep Time: 20 min | Cook Time: 60 min | Servings: 4 | Calories: 350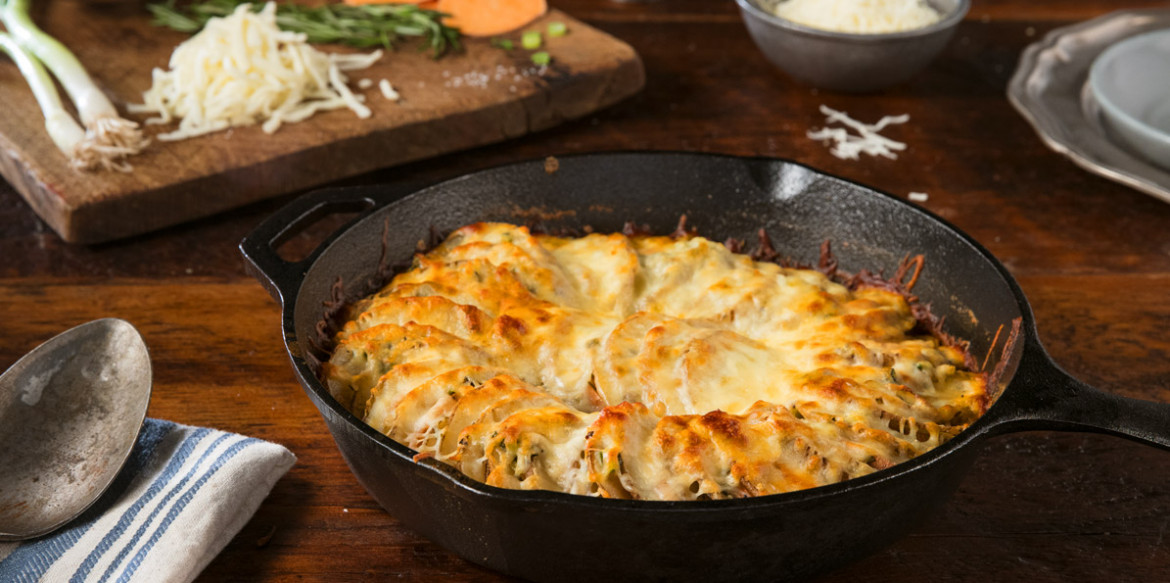 ---
<p>This cheesalicious potato dish is packed with flavor. The sweet potato adds just enough sweetness to contrast the robust rosemary and garlic. The gooey 7 cheese combo makes this potato dish a must try recipe.</p>
Directions
Spray a small casserole dish with non-stick spray and set aside. Preheat oven to 400 degrees F. In a large bowl, combine half & half, and next 7 ingredients. Add sliced potatoes and toss well to coat. Drain liquid into a glass measuring cup and set aside.
Stack potato slices into rows in the greased casserole dish alternating 2 russet slices then 1 sweet potato slice until all potatoes are transferred to the dish. Pour reserved liquid over potatoes.
Cover potatoes with aluminum foil and bake for 25 minutes. Remove foil and bake for 25 more minutes or until potatoes are tender. Sprinkle cheese over potatoes. Bake an additional 10-12 minutes or until cheese is melted and lightly browned. Remove from oven and let cool for 5 minutes. Serve.
---