Taco Chili Mac Recipe
Prep Time: 20 min | Cook Time: 35 min | Servings: 6 | Calories: 444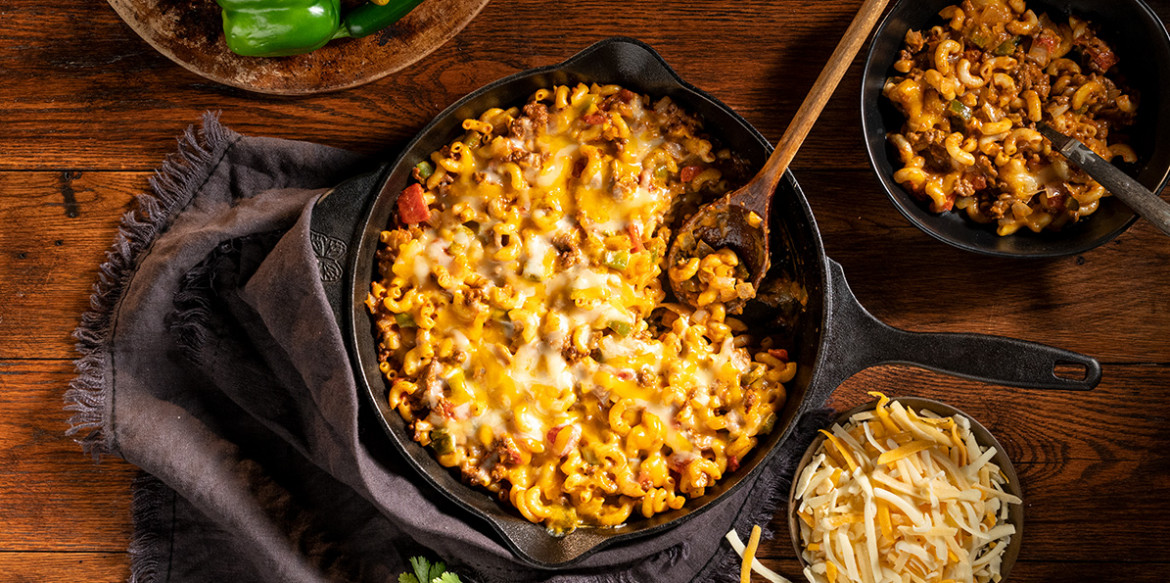 ---
A tasty and filling dish chock-full of seasoned ground meat with chopped onions, peppers and robust chili-style stewed tomatoes is sure to please. Sargento® Shredded 4 Cheese Mexican and zesty taco seasoning make this winning comfort food.
Ingredients
1 lb. ground beef or turkey
1 medium onion, chopped
1 green bell pepper, chopped
1 can (14-1/2 oz.) Mexican or chili-style stewed tomatoes, undrained
1/2 cup water
1 package (1-1/4 oz.) taco seasoning mix
2 cups (7 oz.) elbow macaroni or small shells, cooked and drained
Directions
Cook ground beef, onion and green pepper in large skillet over medium heat 5 minutes or until beef is no longer pink; pour off drippings. Add tomatoes, water and taco seasoning and simmer 2-3 minutes, or until thick, stirring occasionally. Add 1-1/2 cups of Sargento® Shredded 4 Cheese Mexican
Toss pasta with meat mixture. Spoon mixture into an 11x7-inch baking dish. Add the remaining 1/2 cup cheese and bake in preheated 375°F oven for 5 minutes or until cheese is melted.
---