Creamy Chicken Mac & Cheese Recipe
Prep Time: 2 Min | Cook Time: 15 Min | Servings: 4 | Calories: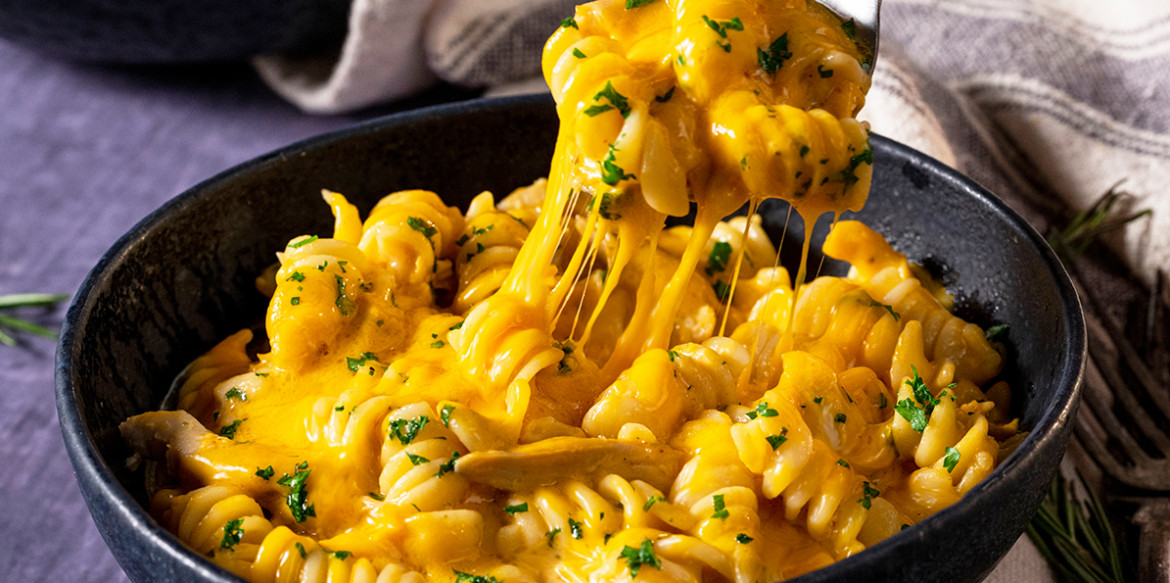 ---
This one pan recipe is for those who want a quick and easy mac cheese that tastes delicious. Rotini pasta is cooked in a rosemary flavored chicken broth with salt and pepper, then thickened with cream cheese and Sargento® Shredded Creamery Cheddar Cheese. Pulled rotisserie chicken is folded in at the end and garnished with chopped parsley if desired.
Ingredients
3 cups chicken stock or broth
1 tsp. dried rosemary, crushed
¼ tsp. salt
¼ tsp. pepper
2 ½ cups uncooked rotini pasta
2 ozs. cream cheese
2 cups cooked rotisserie chicken meat, pulled or chopped
1 tbsp. fresh parsley, chopped, optional
Directions
Add chicken broth, rosemary, salt and pepper to a large skillet or dutch oven. Bring to a simmer over medium heat.
Stir in pasta, cover and simmer for 8 minutes. Stir in cream cheese until completely melted into pasta. Cook uncovered for another 3 minutes. Sir in half of shredded cheddar cheese until melted and thickened.
Fold in chicken and cook for 2 minutes. Remove from heat. Transfer to bowls or plates and sprinkle with remaining cheese and parsley if desired. Serve.
---