Veggie & Hummus Sandwiches
Prep Time: 10 min | Cook Time: 0 min | Servings: 2 | Calories: 237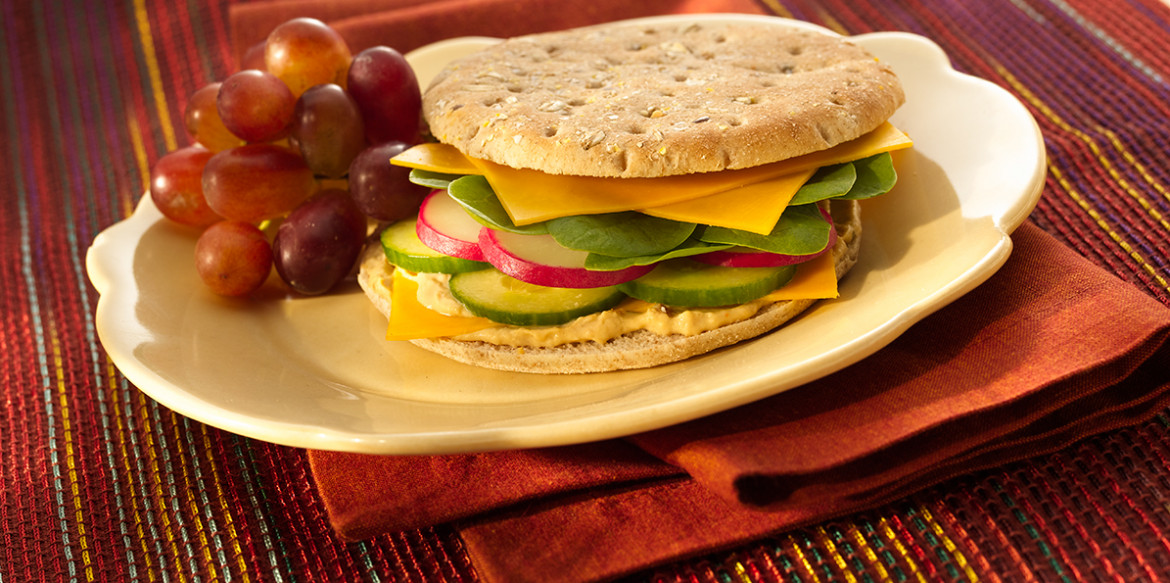 ---
Refreshing vegetable-stacked sandwiches make for an energizing meal whether you're at home, school or at the office. Our recipe features creamy hummus, sliced fresh cucumber, crunchy radishes, earthy spinach and smooth Sargento® Ultra Thin® Mild Cheddar Cheese Slices between each set of bread rounds.
Ingredients
1/4 cup prepared hummus, original or sun-dried tomato flavor, divided
2 multi-grain thin sandwich rounds, split
10 thin slices cucumber
12 thin slices radishes
1/2 cup baby spinach leaves or shredded lettuce
Directions
Spread 1 tablespoon hummus on each bread round. Top two bread rounds with cucumber, radish, spinach and cheese. Close sandwiches.
---