Potato Ham and Cheese Cakes Recipe
Prep Time: 20 Min | Cook Time: 60 Min | Servings: | Calories: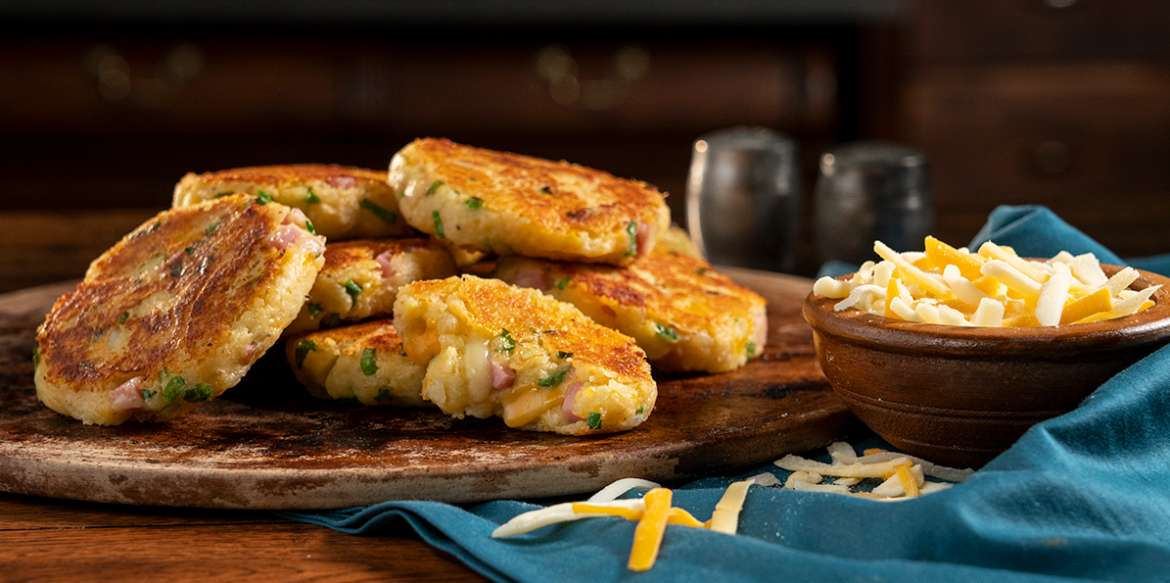 ---
Mashed potatoes are mixed with scallions, ham and Sargento® Shredded Cheese and fried until golden brown.
Ingredients
For Potatoes:
1.3 lb russet potatoes
8 cups water
1 Tbsp salt
For the Potato Cakes:
1 egg
½ cup bread crumbs
½ cup sliced scallions (green part only)
2 (1/8 in) ham slices cut into ¼ in squares
1 cup vegetable oil
Salt and pepper to taste
Directions
Place potatoes in a pot with water and salt, boil until completely cooked and soft (35 - 40 minutes), drain potatoes and leave to cool. Peel potatoes and mash.
Add egg, bread crumbs, scallions, ham, and cheese to mashed potatoes season with salt and pepper to taste, mix until well combined. Divide mixture into 12 portions and form cakes (patties). In large skillet heat oil and fry on both sides over medium heat until golden brown (4 - 5 minutes). Remove from oil and drain on paper towels. Serve.
---