Hasselback Pizza Rolls
Prep Time: 20 Min | Cook Time: 10 Min | Servings: | Calories: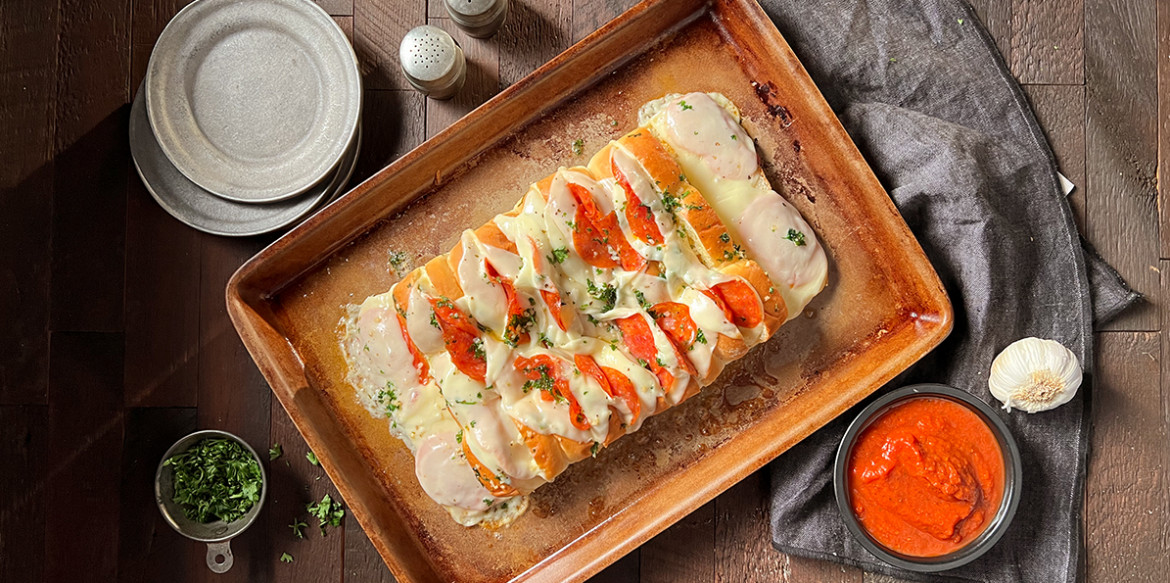 ---
Ingredients
1 (12pk) Hawaiian Rolls
1 (6oz) package Pepperoni
1/2 cup Butter, melted
2 Tbsp. parsley, chopped
1 tbsp Garlic, minced
Salt and pepper to taste
1/2 tsp. Oregano
Directions
To a small bowl, add the melted butter, parsley, garlic, salt, black pepper, and oregano. Mix together and set aside.
Make two cuts just two-thirds of the way down each roll.
Transfer the cut rolls to a baking tray and add pepperoni and cheese evenly throughout each cut.
Brush the garlic butter on top of the rolls and pop in the oven and bake at 350 degrees F for 10 minutes or until golden and crispy on the edges.
Enjoy warm with marinara to dip in!
---