Bacon Pear Salad
Prep Time: 15 min | Cook Time: | Servings: 6 | Calories: 299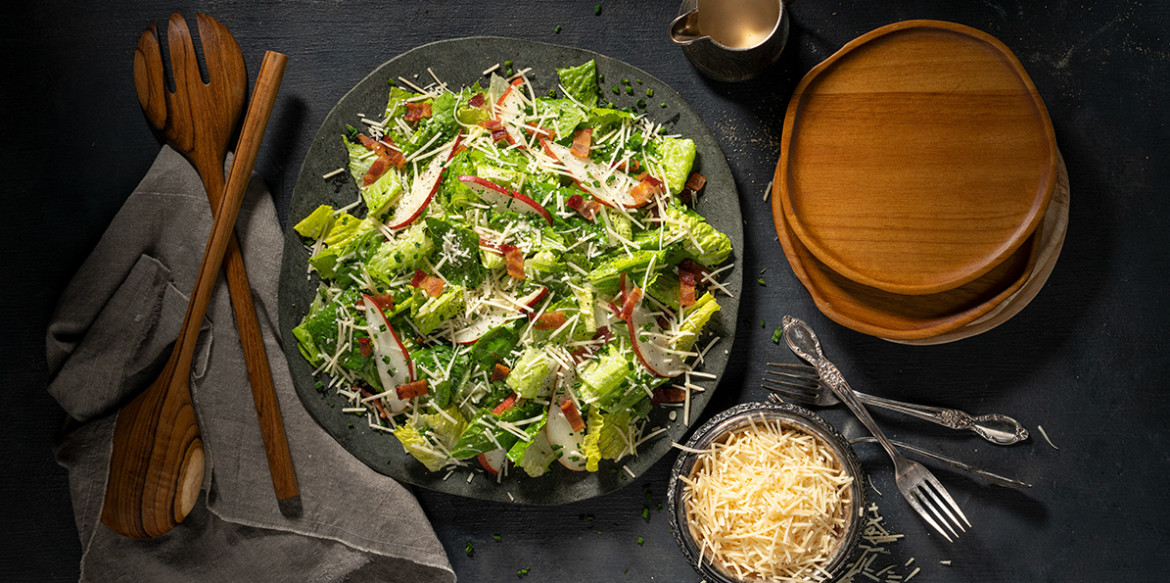 ---
Salads can be light, but they definitely don't have to leave you longing for more. The sweetness of ripe pears and the robust flavor of crispy baked bacon are combined with Sargento® Shredded Parmesan Cheese and a Worcestershire sauce based dressing make this salad completely delicious.
Ingredients
1/3 cup vegetable oil
3 Tbsp. lemon juice
1 tsp. Worcestershire sauce
1 clove garlic
1/4 tsp. salt
1 large head romaine lettuce, torn
6 slices crisply cooked bacon, crumbled
3 pears, unpeeled and thinly sliced
1/4 cup minced fresh chives
Pepper (optional)
Directions
Blend oil, lemon juice, 1/2 cup cheese, Worcestershire sauce, garlic and salt in food processor or blender for 10 seconds.
Toss lettuce, bacon and dressing in large bowl. Arrange on salad plates; top with pear slices, chives and remaining cheese. Sprinkle with pepper, if desired.
---