St. Patty's Day Reuben Sliders
Prep Time: 15 MIN | Cook Time: 17 MIN | Servings: | Calories: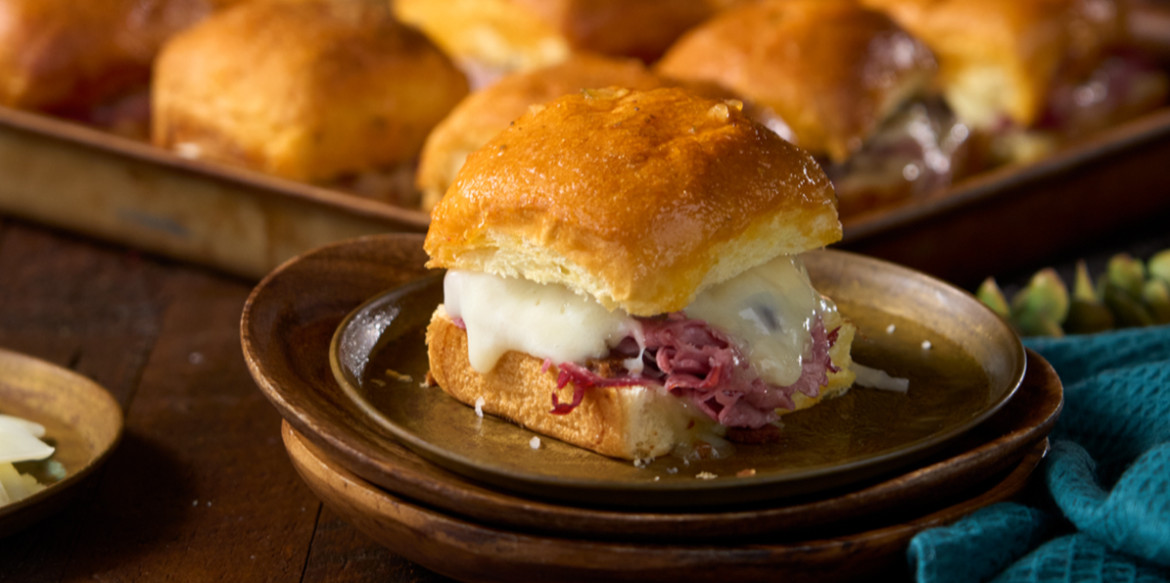 ---
Directions
Pre-heat oven to 350 degrees. Place the bottoms of each roll on the bottom of a 13"X9" baking pan.
Top each bun bottom with a half slice of swiss cheese.
Place one or two slices of corned beef (about 1 oz.) over swiss cheese. Spoon sauerkraut over corned
beef.
Sprinkle crushed rye chips over sauerkraut.
Place remaining cheese over rye chips and sauerkraut. Place bun tops over cheese.
In a medium bowl, combine dressing and melted butter. Stir until smooth.
Brush mixture over bun tops.
Transfer pan to middle rack of oven. Bake for 17 minutes or until cheese has melted and buns are
crisp. Remove from oven. Transfer to plates and serve remaining dressing mixture on the side for
dipping.
---