Mini Chicken Sopes
Prep Time: 20 Min | Cook Time: 30 Min | Servings: | Calories: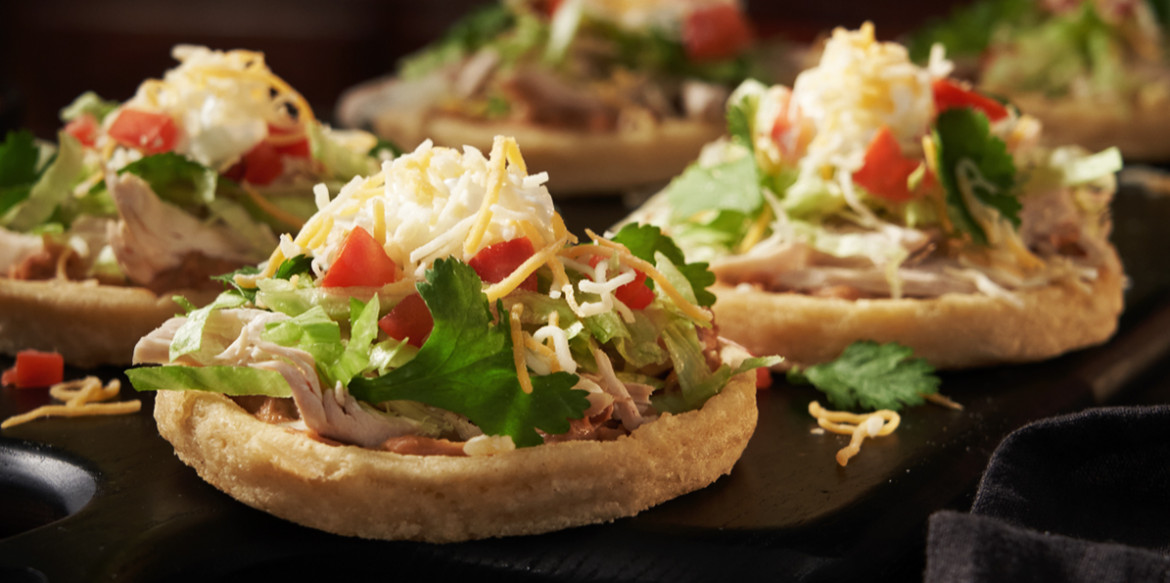 ---
Mini corn sopes are topped with a Sargento® Cheese and bean mixture, chicken and toppings like lettuce, onion and salsa. The perfect appetizer for your next get-together!
Ingredients
FOR THE CHEESY BEANS:
1 Tbsp. Vegetable oil
2 Tbsp. chopped Onion
1 tsp. minced Garlic
1 cup Refried pinto beans
FOR THE SOPES:
12 (2-inch) yellow corn sopes
1 cup vegetable oil
TO SERVE:
1 cup cooked and shredded chicken breast
1 cup shredded Iceberg lettuce
1 cup Sour cream
½ cup chopped Tomato
¼ cup chopped Cilantro
1 cup chunky Mexican style Red salsa
Directions
For the cheesy beans: Heat oil in skillet over medium heat, sauté onions and garlic until translucent, add refried beans and cook for 5 minutes until slightly dry and spreadable, remove from heat.
For the mini sopes: Heat the vegetable oil and deep fry until golden brown. Spread each sope with warm cheesy beans.
To serve: Top each sope with chicken, lettuce, sour cream, tomato, cilantro and shredded cheese.
---