Green Tamale Bake
Prep Time: 35 Min | Cook Time: 25 Min | Servings: | Calories: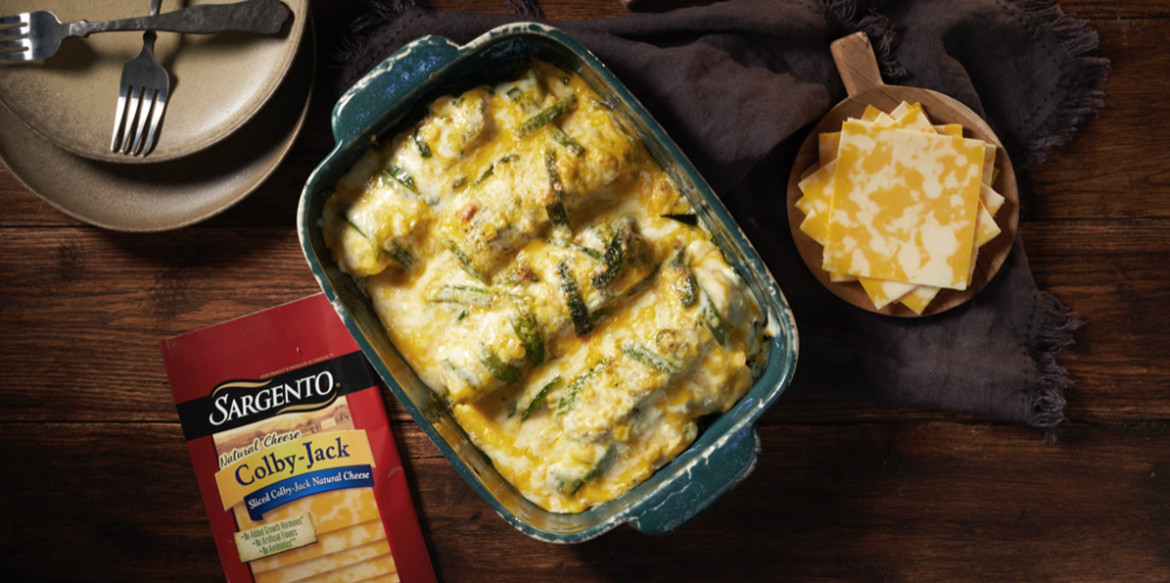 ---
Tamales are topped with a delicous sour cream mixture and Sargento® Colby-Jack slices and then baked until melty.
Ingredients
1 cup green salsa
1 cup sour cream
½ cup chopped Cilantro
8 large chicken with green chili tamales
2 cups poblano chili strips (roasted, peeled, and seeded)
1 cup golden corn kernels
Cilantro leaves for garnish
Directions
Mix green salsa, sour cream, and cilantro.
Remove wrapping from tamales (paper or corn husks). Cover the bottom of a baking dish with 4 tamales and cover with 1 cup of creamy green salsa, 1 cup of poblano strips, ½ cup of corn kernels and a layer of Sargento® Sliced Colby-Jack Cheese (4 Slices). Repeat the process with the rest of the tamales, creamy green salsa, poblano strips, corn kernels and the remaining slices of cheese.

Bake in a 350 °F for 20 to 25 minutes until cheese is melted, bubbly and golden brown. Serve warm and garnish with cilantro leaves to taste.
---