Ultimate Cheeseburger
Prep Time: 10 min | Cook Time: 10 min | Servings: 1 | Calories: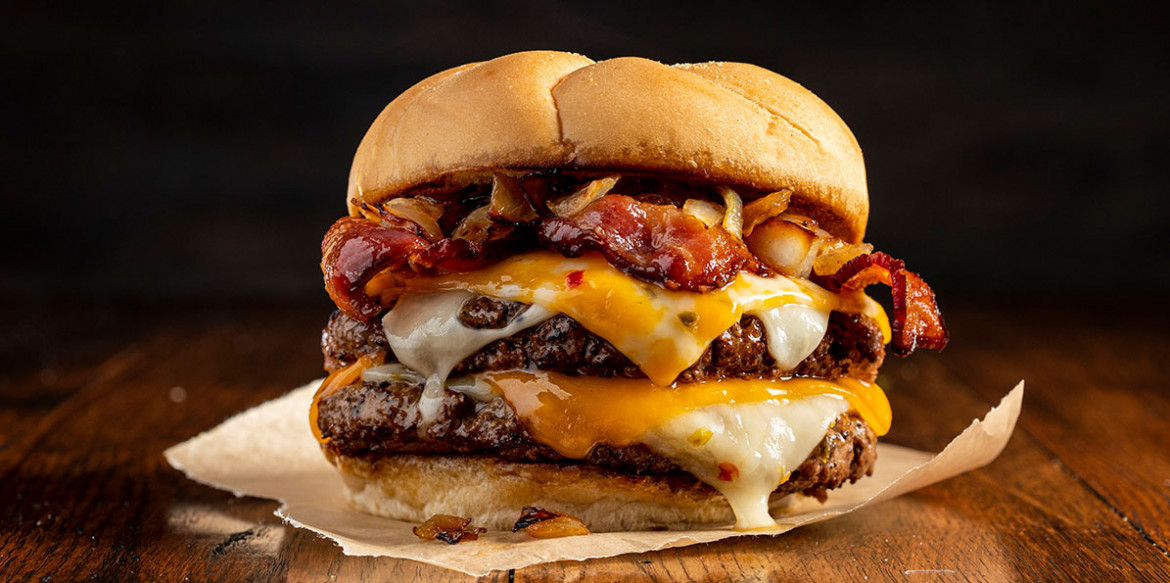 ---
This burger will spark fireworks of its own at your next cookout with all of the savory flavors we've managed to put together in one recipe. Two Angus beef patties are stacked with Sargento® Sliced Sharp Cheddar Cheese and Sargento® Sliced Pepper Jack Cheese along with sautéed bacon, onion and two more varieties of cheese to complete this amazing creation.
Ingredients
10 oz. certified Angus ground beef
2 slices thick bacon
2 oz. Vidalia onion, diced
½ tsp. butter
1 fresh country butter roll
Directions
Shape beef into two patties. Season with salt and pepper as desired. Cook to desired doneness on grill.
Meanwhile, cook bacon and sauté onion in butter (approximately one to two minutes) on flat grill or sauté pan.
Put pattie on bottom half of bun. Place Sharp Cheddar Cheese and Pepper Jack Cheese on pattie. Top with bacon and second pattie.
Place Colby-Pepper Jack Cheese and Aged Swiss Cheese on top of the second pattie. Top with remaining bacon and onions and top of bun.
---