Grilled Chicken Sandwiches
Prep Time: 10 min | Cook Time: 6 min | Servings: 2 | Calories: 544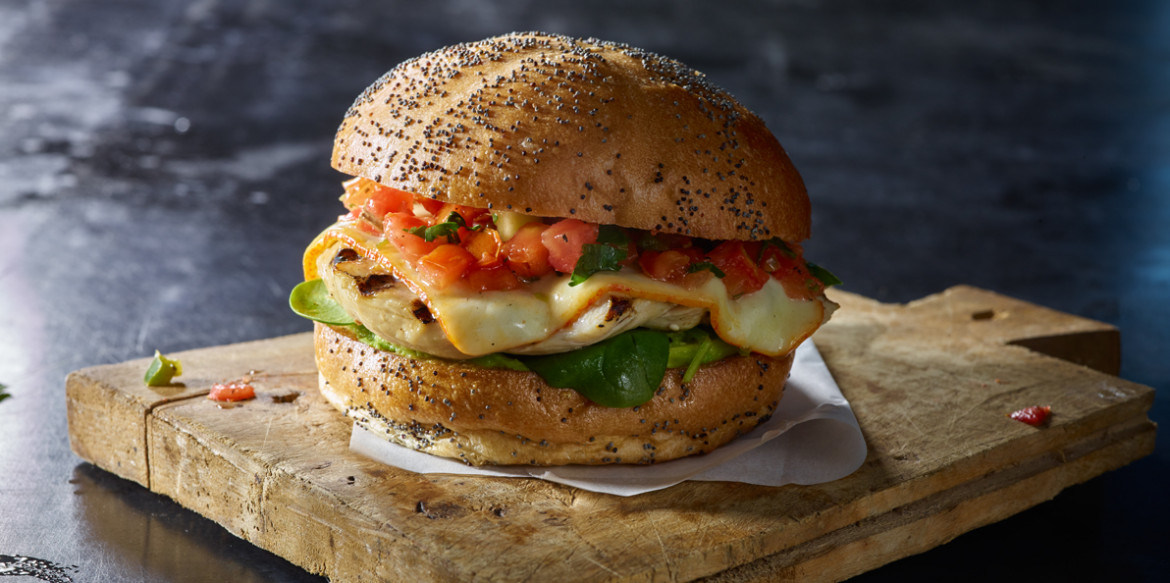 ---
This chicken sandwich is full of green veggies that balance out the zesty flavors of the marinated chicken breast and Sargento® Sliced Muenster Cheese melted on top. With alfalfa sprouts, avocado and spinach leaves, this sandwich will leave you feeling full and refreshed.
Ingredients
2 boneless, skinless chicken breast halves
3 Tbsp. Italian or ranch salad dressing
2 Kaiser rolls, split or 4 slices sourdough bread
8 spinach leaves
1/2 cup alfalfa sprouts
6 avocado slices
2 Tbsp. chunky-style salsa
Directions
Pound chicken breast halves to 1/4-inch thickness. Place in shallow bowl; pour dressing over chicken. Cover; marinate in refrigerator 1 hour.
Drain chicken; discard dressing. Grill over medium coals 3 minutes; turn. Top each chicken breast half with cheese slice; continue to grill 2 minutes or until chicken is cooked through. On bottom half of each roll, layer half of the spinach leaves, sprouts and avocado slices. Top each sandwich with grilled chicken breast, half of salsa and top half of roll.
---