Italian Turkey Burgers
Prep Time: 10 min | Cook Time: 10 min | Servings: 4 | Calories: 478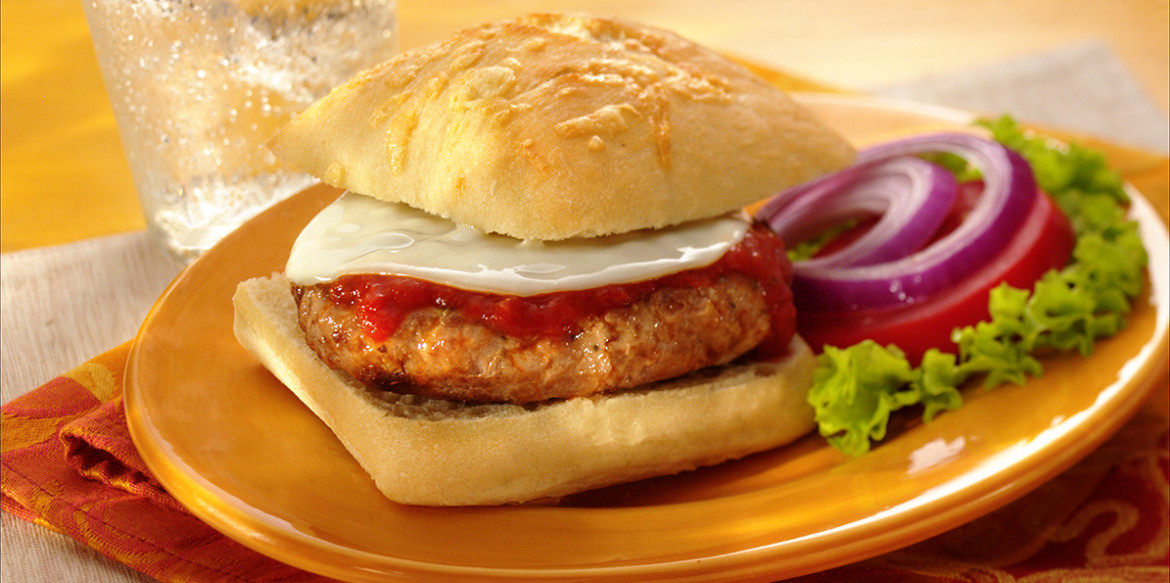 ---
These Italian-style turkey burgers combine classic ingredients like ground turkey simmered in seasonings and made into perfect patties that are topped with savory tomato sauce, Sargento® Sliced Reduced Fat Provolone Cheese and fresh garnishes. It's a tasty treat.
Ingredients
1-1/4 lbs. ground turkey
1/2 tsp. each: dried basil and oregano
1/4 tsp. each: salt and freshly ground black pepper
1/2 cup spicy marinara or pasta sauce
4 slices Sargento® Sliced Reduced Fat Provolone Cheese
4 Kaiser or ciabatta rolls, split, lightly grilled or toasted
Optional toppings: thin slices red onion, lettuce leaves, sliced tomato
Directions
Combine turkey, basil, oregano, salt and pepper in a medium bowl. Mix thoroughly and form into 4 patties about 5 inches in diameter.
Grill over medium-hot coals or broil 4 to 5 inches from heat source 4 to 5 minutes per side or until no longer pink in center (160°F internal temperature).
Spoon sauce over patties and top with cheese. Grill or broil 1 minute more or until cheese is melted. Serve in rolls with desired toppings.
---