BBQ Beef Sliders
Prep Time: 10 Min | Cook Time: 20 Min | Servings: 8 | Calories: 402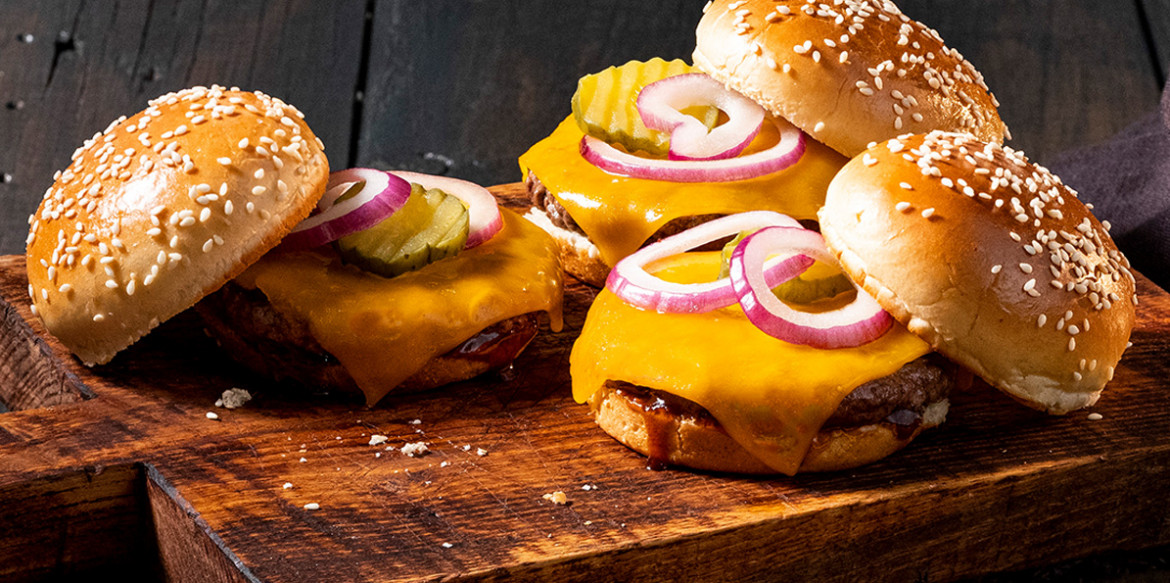 ---
Sliders have a legacy of being delectable mini burgers that are not mini when it comes to taste. Our recipe ensures maximum cheesiness when we use Sargento® Shredded Pepper Jack Cheese to infuse our handcrafted beef burger patty meat. These sliders make for perfect party food no matter what the occasion and they will be sure to please any burger lovers in the crowd.
Ingredients
2 lbs. ground chuck
2 Tbsp. Worcestershire sauce
2 cups (8 oz.) Sargento® Shredded Pepper Jack Cheese
½ cup barbecue sauce
16 mini burger buns
1 small red onion, thinly sliced
32 dill pickle slices
Directions
Preheat grill or sauté pan over medium-high heat.
Mix meat with Worcestershire sauce. Form into 16 patties slightly larger than the buns.
Put one tablespoon Pepper Jack cheese on each pattie, reform into a ball, and then flatten out gain into a pattie to keep cheese in the center while cooking. Cook patties 3 to 4 minutes; turn and cook 3 minutes more. Top with cheese slices.
Spread barbecue sauce on buns. Top with burgers, onion and pickles.
---