Wild Stuffed Peppers
Prep Time: 15 Min | Cook Time: 40 Min | Servings: 6 | Calories: 381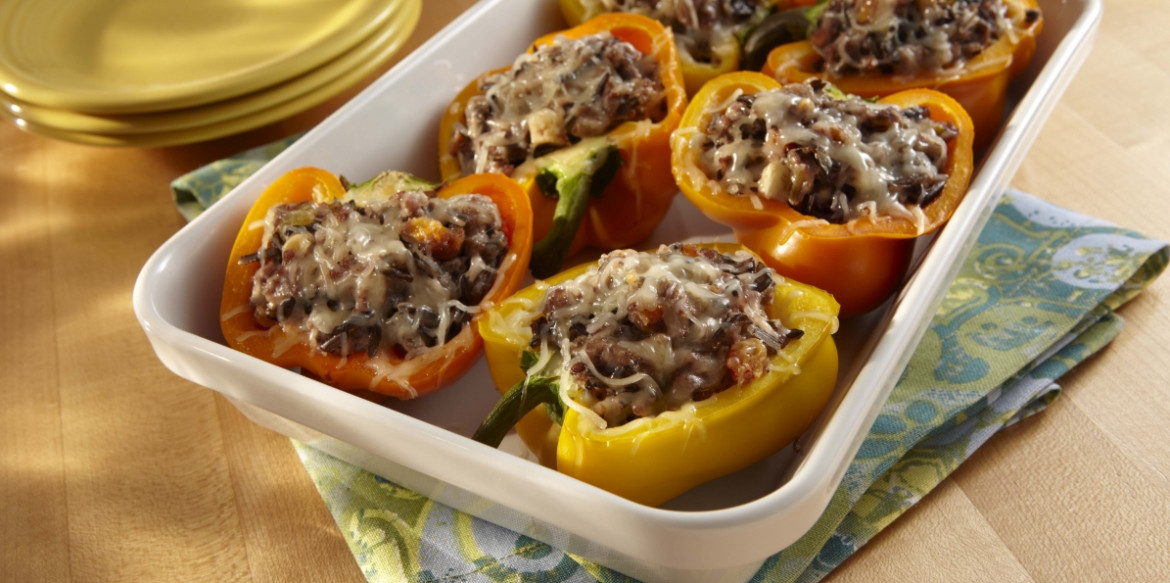 ---
Make these peppers for your next big feast and spice up your dinner table with the unique flavors from beef sautéed with rice, dried fruit, Sargento® Shredded Swiss Cheese and cinnamon inside small bell peppers for just the right amount of roasted savory taste.
Ingredients
6 small bell peppers
1 lb. lean ground beef
1-1/2 cups cooked wild rice
1/4 cup chopped onion
1/2 cup mixed dried fruit bits
1/2 tsp. salt
1/4 tsp. pepper
1 tsp. cinnamon
Directions
Cut peppers into halves lengthwise; remove seeds. Combine ground beef, rice, onion, dried fruit, 1 cup cheese, salt, pepper and cinnamon in large bowl. Lightly stuff pepper halves with ground beef mixture.
Place peppers in baking dish; cover loosely with foil. Bake in preheated 350°F oven 30 minutes. Uncover; bake 10 minutes more or until peppers are tender. Sprinkle with remaining cheese.
---