Vegetable Calzone
Prep Time: 15 min | Cook Time: 30 min | Servings: 4 | Calories: 496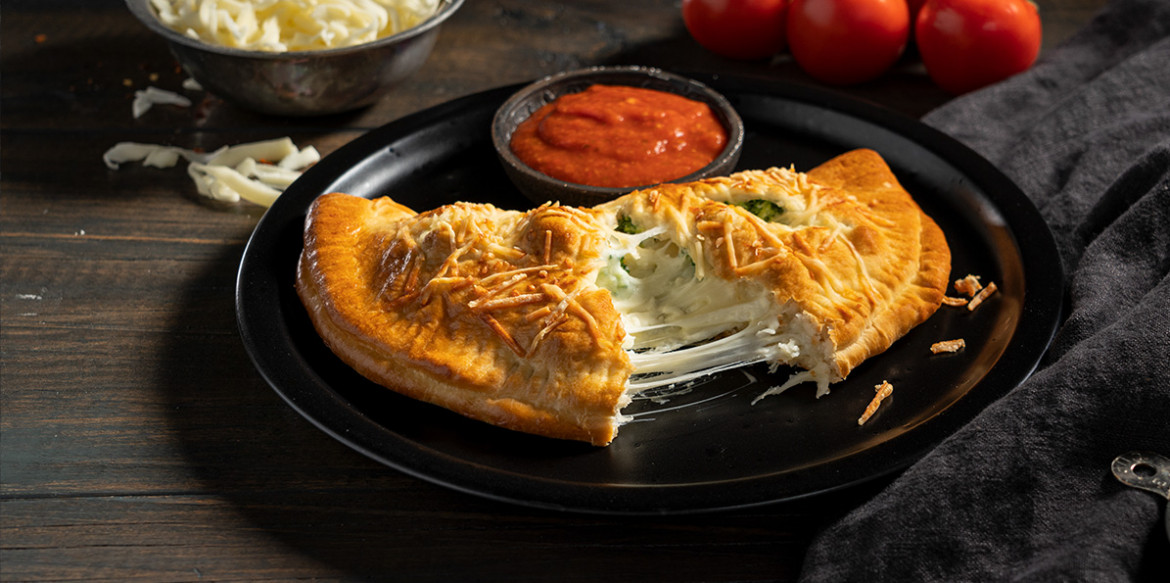 ---
We've managed to pack different cheeses into this calzone recipe including Sargento® Whole Milk Ricotta Cheese mixed with chopped broccoli, minced garlic and your favorite tangy red sauce to make an Italian-inspired baked dish that makes a hearty meal with light and refreshing ingredients.
Ingredients
1 loaf (1 lb.) frozen bread dough
1 pkg. (10 oz.) frozen, chopped broccoli, thawed and drained
1 cup (4 oz.) Sargento® Shredded Mozzarella - Traditional Cut
1 clove garlic, minced
1/4 tsp. white pepper
1 egg beaten with 1 Tbsp. water
1 jar (16 oz.) pasta sauce, heated (optional)
Sargento® Grated Parmesan Cheese (optional)
Directions
Thaw bread dough and let rise according to package directions. Combine broccoli, Ricotta, Mozzarella, garlic and pepper in small bowl; set aside.
Punch down bread dough and turn out onto lightly floured surface. Divide into 4 equal pieces. One at a time, roll out each piece into an 8-inch circle. Place 3/4 cup cheese mixture on half of the circle, leaving a 1-inch border. Fold dough over to cover filling, forming a semi-circle; press and crimp edges with fork tines to seal. Brush with egg mixture.
Place on greased baking sheet. Bake in preheated 350°F oven 30 minutes or until brown and puffed. Transfer to rack and let cool 10 minutes. Top with hot pasta sauce and Parmesan cheese, if desired.
---