Mini Crab Melts Recipe
Prep Time: 10 min | Cook Time: 15 min | Servings: 20 | Calories: 157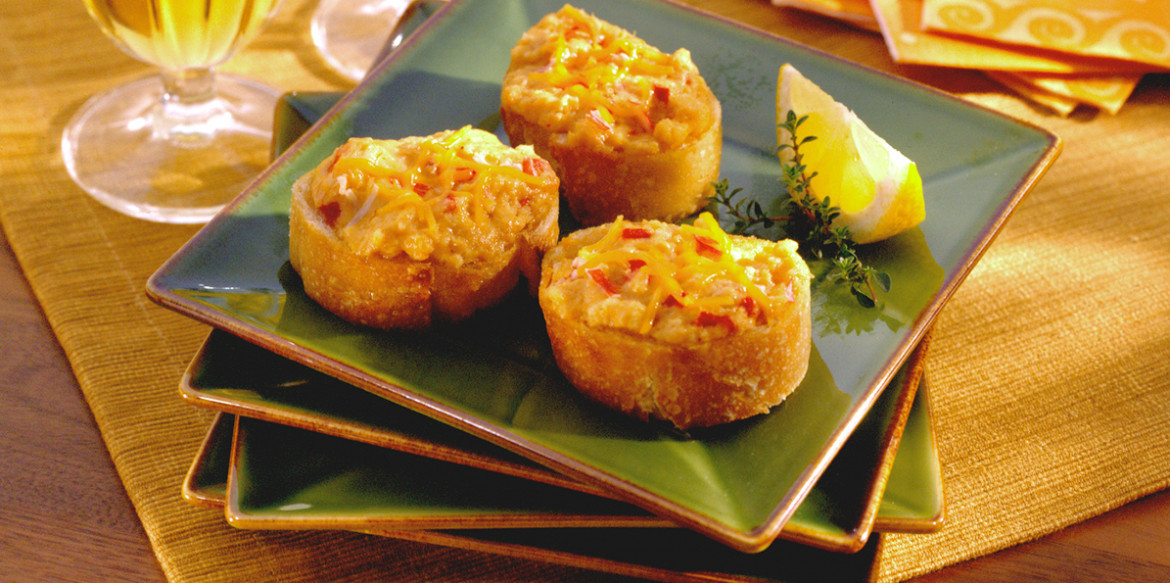 ---
Our recipe for mini crab melts will quickly become one of your favorites! It features plenty of flaky crab meat mixed in with pimientos, Worcestershire sauce, Sargento® Shredded Mild Cheddar Cheese - Fine Cut and other savory flavors that make these little melts perfect for snacking or a bite-size meal when you crave something hearty and cheesy.
Ingredients
1/2 cup butter or margarine
1 Tbsp. lemon juice
1 Tbsp. Worcestershire sauce
1/2 tsp. garlic salt
1 can (6 oz.) flaked crab meat
1 oz. pimientos
1 loaf French bread
Directions
Melt butter and cheese in small saucepan over low heat; stir in lemon juice, Worcestershire sauce and garlic salt. Process in blender or food processor until smooth.
Fold crab meat and pimientos into cheese mixture; mix well. Slice bread into 1/2-inch slices; spread with crab meat mixture. Place on ungreased baking sheet. Bake in preheated 350°F oven 12 minutes or until sandwich is hot and cheese is melted. Serve immediately.
---