Mini Crab Melts
Prep Time: 10 min | Cook Time: 15 min | Servings: 20 | Calories: 157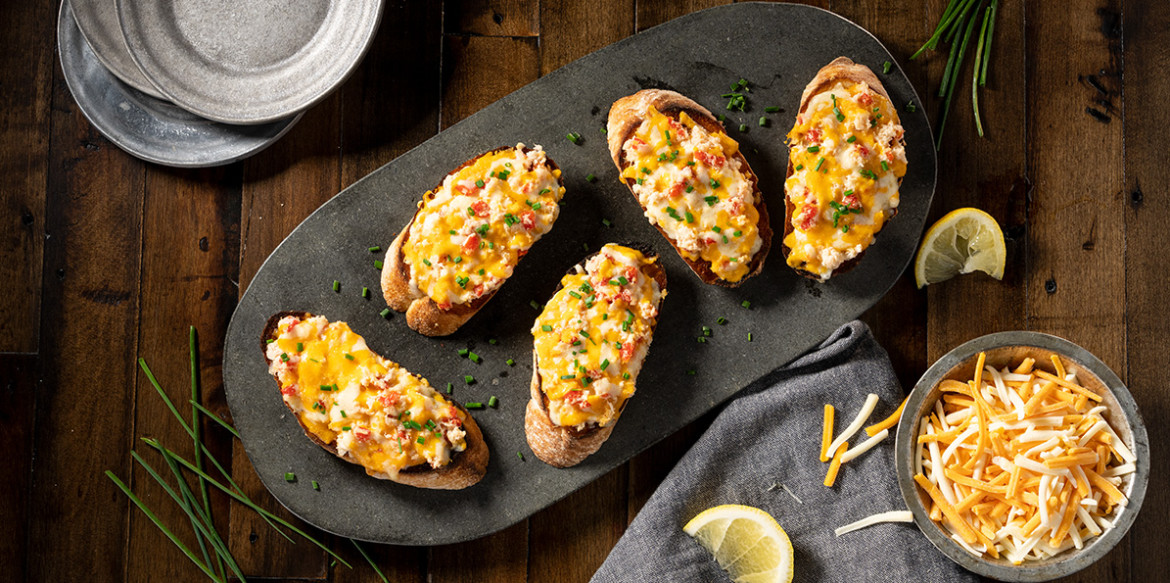 ---
Our recipe for mini crab melts will quickly become one of your favorites! It features plenty of flaky crab meat mixed with Worcestershire sauce, Sargento® Creamery Cheddar Jack and other savory flavors that make these little melts perfect for snacking or a bite-size meal when you crave something hearty and cheesy.
Ingredients
1 1/2 cups Sargento® Shredded Creamery Cheddar Jack Cheese
1 Tbsp. lemon juice
1 Tbsp. Worcestershire sauce
1/2 tsp. garlic salt
1 can (6 oz.) flaked crab meat
1 loaf French bread
Directions
Mix together crab, lemon juice, Worcestershire sauce, and garlic salt in a bowl.
Slice bread into 1/2-inch slices; spread with crab mixture. Sprinkle cheese on the top of each slice and place on baking sheet. Bake at 350 degrees for 12 minutes or until the sandwich is hot and cheese is melted.
---