Engine House Special
Prep Time: 5 min | Cook Time: 5 min | Servings: 1 | Calories: 691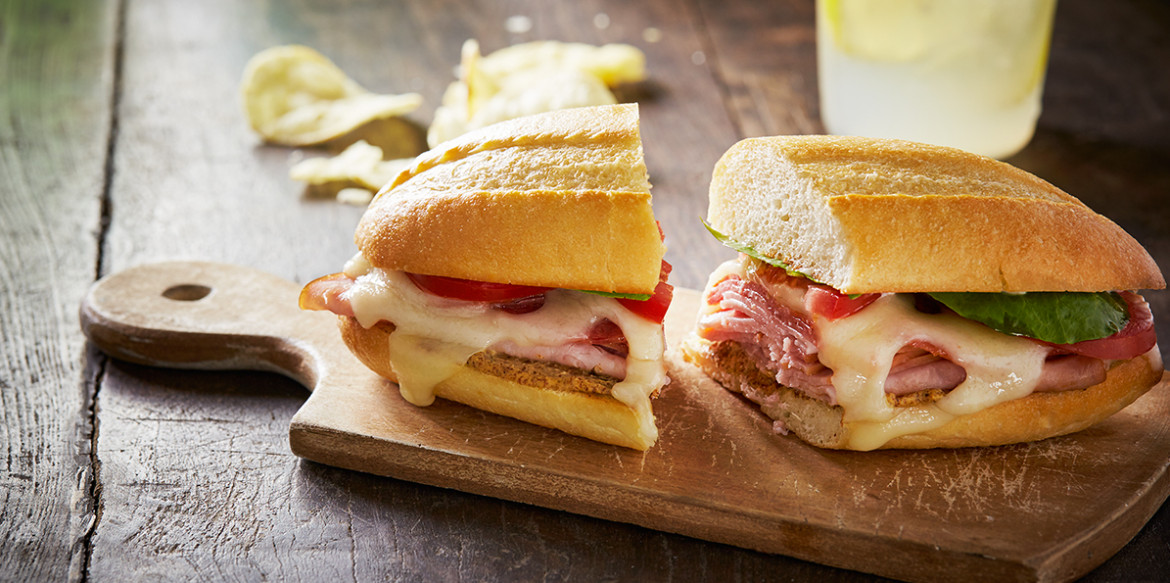 ---
Perfectly savory sub sandwiches packed with tons of hearty deli-sliced meats that are baked with Sargento® Sliced Swiss Cheese until melted. Make sure to slather these toasty submarine rolls with a perfect combination of mustard and mayo along with your favorite fresh garnishes of juicy tomato slices and crisp lettuce leaves.
Directions
Fold ham in half and place on baking sheet. Top with salami and pepperoni. Bake in preheated 475°F oven 3 minutes. Top with cheese.
Place bread on baking sheet with meat and cheese, cut sides up. Return to oven and bake 2 minutes or until cheese is melted and bread is warm.
Spread mustard over bottom half of bread and top with meat and cheese combination, lettuce and tomato. Spread mayonnaise over top of roll and cover.
---