Mediterranean Lasagna
Prep Time: 15 min | Cook Time: 50 min | Servings: 8 | Calories: 400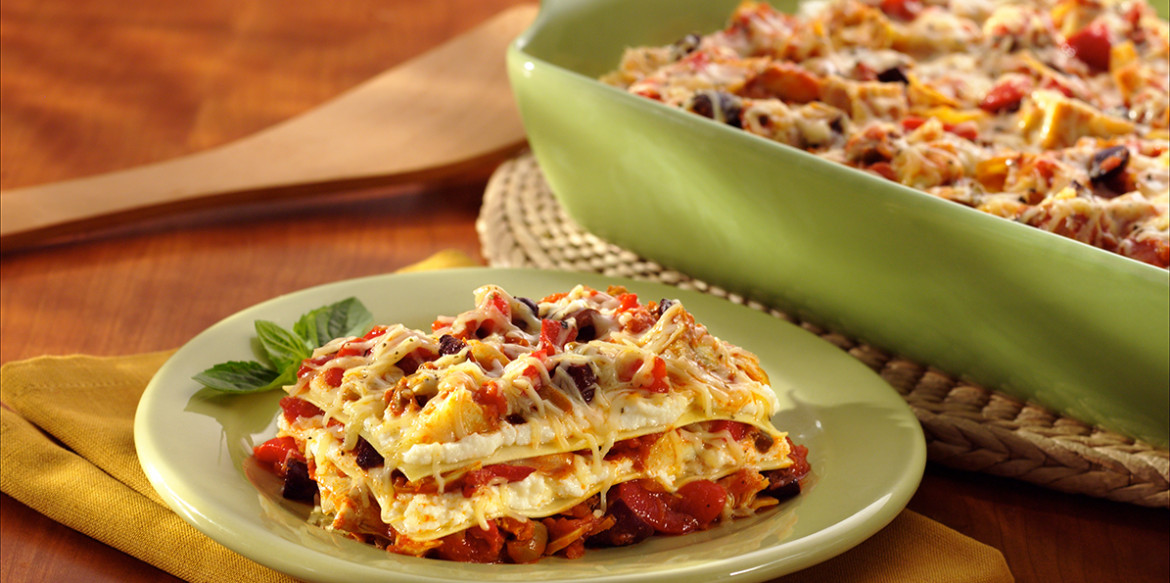 ---
Layer upon layer of lasagna noodles are filled with Sargento® Shredded 6 Cheese Italian, chopped olives, bell peppers, artichoke hearts smothered in spicy puttanesca pasta sauce — and more levels of creamy cheese. This hearty meal is great for any occasion and is sure to please.
Ingredients
1 jar (24 to 28 oz.) puttanesca pasta sauce or spicy marinara sauce
1 can (14 oz.) artichoke hearts, drained, coarsely chopped
1/2 cup coarsely chopped well drained roasted red bell peppers
1/3 cup coarsely chopped pitted kalamata olives
6 no-boil lasagna noodles (1/2 of an 8 oz. pkg.) or 6 long lasagna noodles, cooked, drained
Directions
In a medium bowl, combine sauce, artichoke hearts, roasted red bell peppers and olives.
Spoon 1-1/2 cups sauce mixture onto bottom of 13 x 9-inch baking pan or dish. Layer 3 noodles, half of the Ricotta cheese, 1 cup sauce mixture and 1/2 cup cheese in pan. Repeat layering with remaining 3 noodles, remaining Ricotta cheese, 1 cup sauce mixture and 1/2 cup 6 Cheese Italian cheese. Top with all of remaining sauce and remaining 1 cup 6 Cheese Italian cheese.
Cover with foil. Bake in preheated 375°F oven 40 minutes. Uncover; continue baking 10 minutes or until bubbly. Let stand 5 minutes before serving.
---