Crab Quesadillas
Prep Time: 10 min | Cook Time: 8 min | Servings: 2 | Calories: 337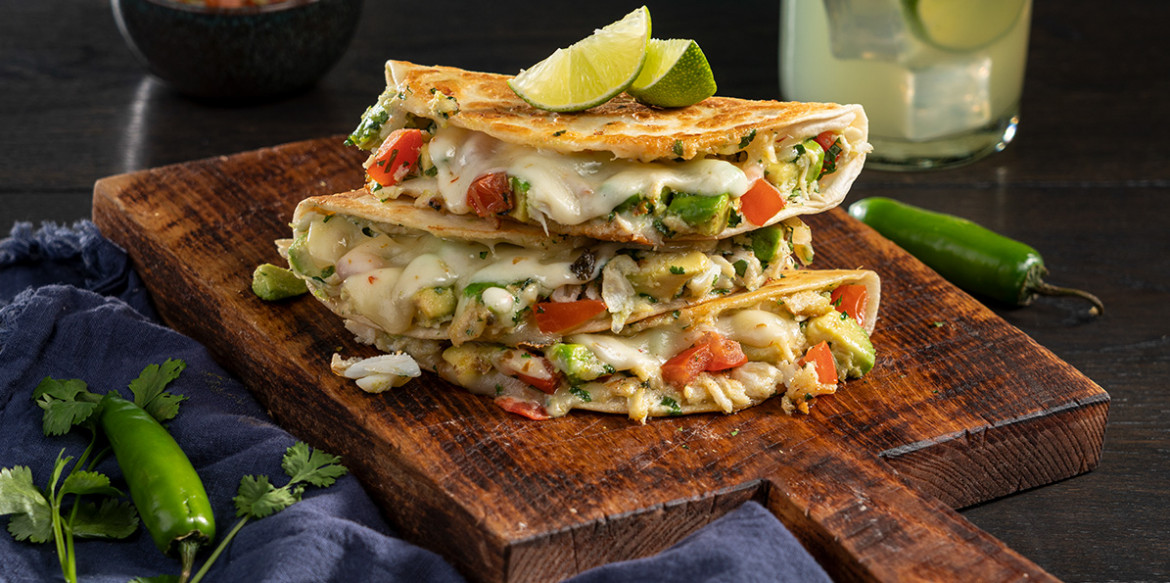 ---
Get innovative with your next quesadilla and think about adding some Sargento® Sliced Reduced Fat Pepper Jack Cheese and lump crabmeat along with diced avocado and tomato for that perfectly cool flavor. Enjoy these quesadillas at any meal and savor the delicious flavors of rich cheese and colorful, robust ingredients!
Ingredients
2 (6 to 7-in.) low fat flour tortillas
1 can (6 oz.) can lump crabmeat, drained
1/3 cup diced ripe avocado
1/3 cup diced ripe tomato
1/4 cup chopped cilantro or thinly sliced green onions
Directions
Place two slices cheese over each tortilla. Combine crabmeat, avocado, tomato and cilantro; mix lightly. Spoon over tortillas; fold in half enclosing filling.
Heat a large nonstick skillet coated with cooking spray over medium heat. Add quesadillas; cook 3 to 4 minutes per side or until golden brown and cheese is melted.
---