Chicken Ranch Pizza Recipe
Prep Time: 15 min | Cook Time: 14 min | Servings: 4 | Calories: 650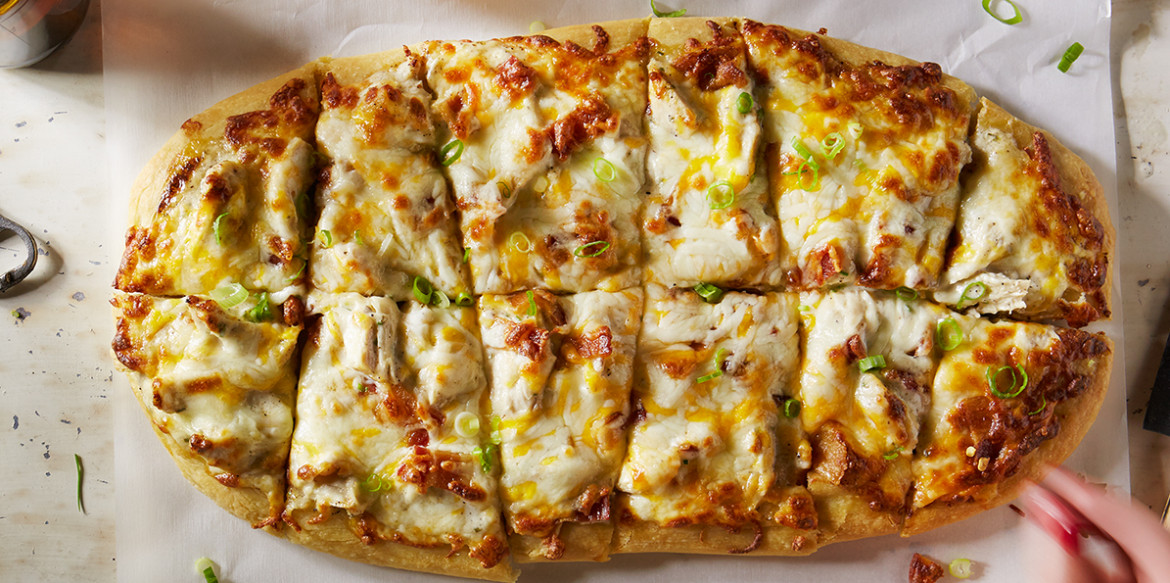 ---
It's nice to keep prepared pizza crusts in the freezer for nights that you want a quick and delicious yet homemade-tasting pizza. And it's fun to get creative with the toppings. This one with chicken, bacon and ranched dressing is smothered in Sargento® cheese.
Ingredients
2 cups cooked chicken, torn or cut into bite-sized pieces
2/3 cup ranch dressing, divided
1 (12-inch) prepared pizza crust
6 slices bacon, cooked crisp, crumbled
1/4 cup sliced green onion (optional)
3 cups Reserve Series™ Aged Italian Blend Cheese
Directions
Combine chicken and 1/3 cup dressing in medium bowl; mix well. Spread remaining 1/3 cup dressing over pizza crust. Spoon chicken mixture over crust; top with bacon, onion and cheese. Tip: If desired, add some diced tomatoes.
Place on baking sheet; bake in preheated 400°F oven 14 minutes or until crust is browned and cheese is melted. Cut into wedges and serve.
---