Cheesy Chicken Casserole Recipe
Prep Time: 10 min | Cook Time: 40 min | Servings: 8 | Calories: 349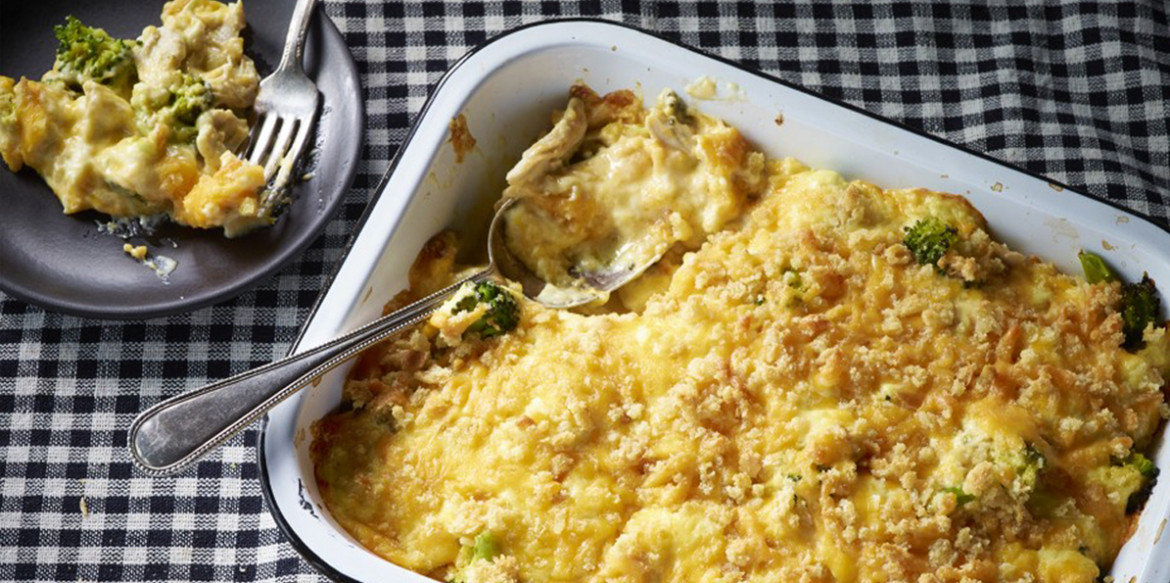 ---
The right variety of Sargento Cheddar can transform chicken casserole from an entree staple to a family treat.
Ingredients
2 pkgs. (10 oz. each) frozen cut broccoli or asparagus, thawed, drained
4 cups coarsely chopped chicken (one pound chicken cooked, skinned, boned)
1 can (10-3/4 oz.) cream of chicken soup
1 cup sour cream
2 cups (8 oz.) Sargento® Shredded Sharp Cheddar Cheese - Traditional Cut or Sargento® Shredded Mild Cheddar Cheese - Traditional Cut, divided
1/2 cup soft bread crumbs
1/4 cup butter, melted
Directions
Arrange broccoli and chicken in bottom of 13x9-inch baking pan. Combine soup and sour cream; mix well.
Stir in 1-1/2 cups cheese; spread mixture over the chicken and broccoli. Combine remaining 1/2 cup cheese, bread crumbs and butter; sprinkle evenly over soup mixture.
Bake in preheated 350°F oven 40 minutes or until brown and bubbly.
---