Cheddar Corn Chowder
Prep Time: 10 min | Cook Time: 20 min | Servings: 4 | Calories: 224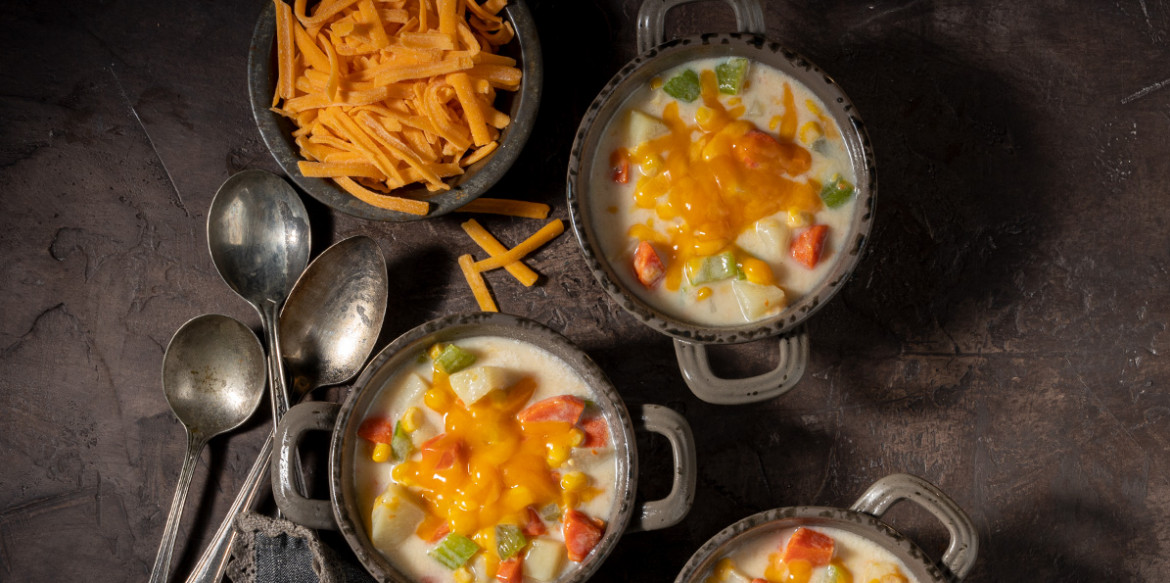 ---
This corn chowder is deliciously creamy and full of flavor from fresh ingredients and Sargento® Shredded Mild Cheddar Cheese - Traditional Cut. Sliced carrots and chopped celery provide a familiar home-style flavor while diced potatoes give it heartiness that makes this meal perfect for a cozy night.
Ingredients
1/2 cup water
2 cups peeled and diced potatoes
1 cup sliced carrots
1 cup chopped celery
1 tsp. salt
1/4 tsp. pepper
2 cups fresh or frozen corn
1-1/2 cups milk
Directions
In large saucepan combine water, potatoes, carrots, celery, salt and pepper. Cover and simmer for 10 minutes. Add corn and simmer for 5 minutes. Stir in 2/3 cup cheese and milk until cheese is melted and chowder is heated through. Top with remaining cheese.
---