Barbecued Veggie Burgers Recipe
Prep Time: 10 min | Cook Time: 10 min | Servings: 4 | Calories: 631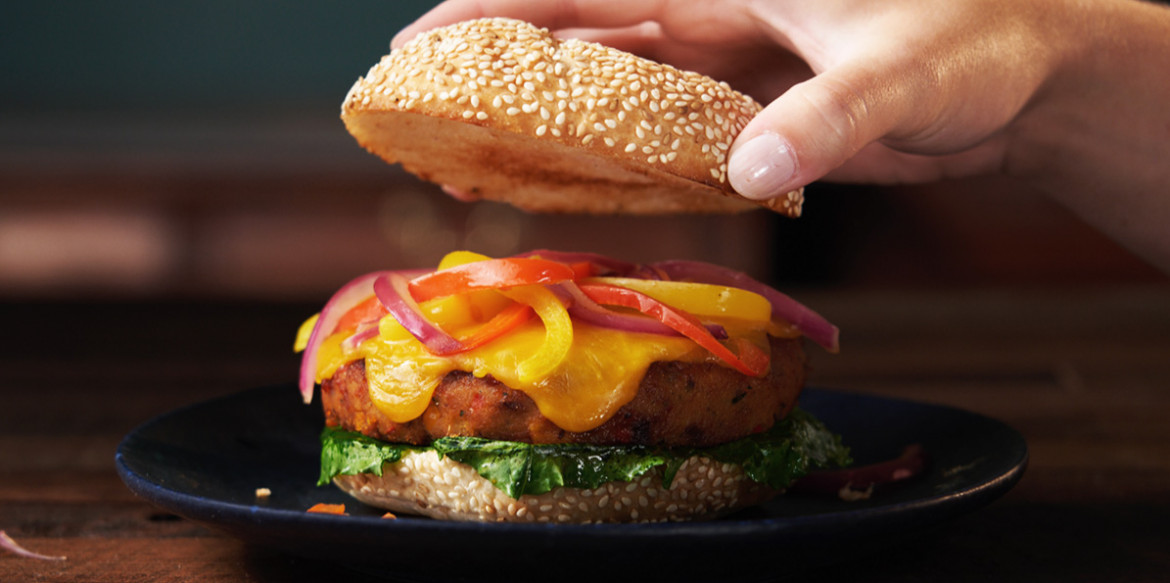 ---
Eating vegetarian never tasted so good! These burgers are a great alternative to the real thing when prepared with garden-fresh vegetables and a melted layer of Sargento® Sliced Creamery Cheddar Cheese. These burgers can be prepared on a skillet, so they're great for any time, whether it's lunch or dinner.
Ingredients
1 tsp. canola or olive oil
1 small red or yellow bell pepper, cut into short, thin strips
1/2 cup thinly sliced red or yellow onion
4 frozen meatless (veggie) burgers
1/4 cup barbecue sauce
4 red leaf or romaine lettuce leaves or 1 cup packed watercress sprigs
4 whole wheat hamburger buns, split, lightly toasted if desired
Directions
Heat oil in a large nonstick skillet over medium heat. Add bell pepper and onion; cook 8 to 10 minutes or until vegetables are tender, stirring frequently.
Meanwhile, heat burgers according to package directions. Brush barbecue sauce over burgers; top with cheese. Continue cooking just until cheese is melted. Place lettuce on bottom of buns; top with burgers, vegetables and bun tops.
---