Barbecued Turkey Sandwiches
Prep Time: 5 min | Cook Time: 2 min | Servings: 2 | Calories: 372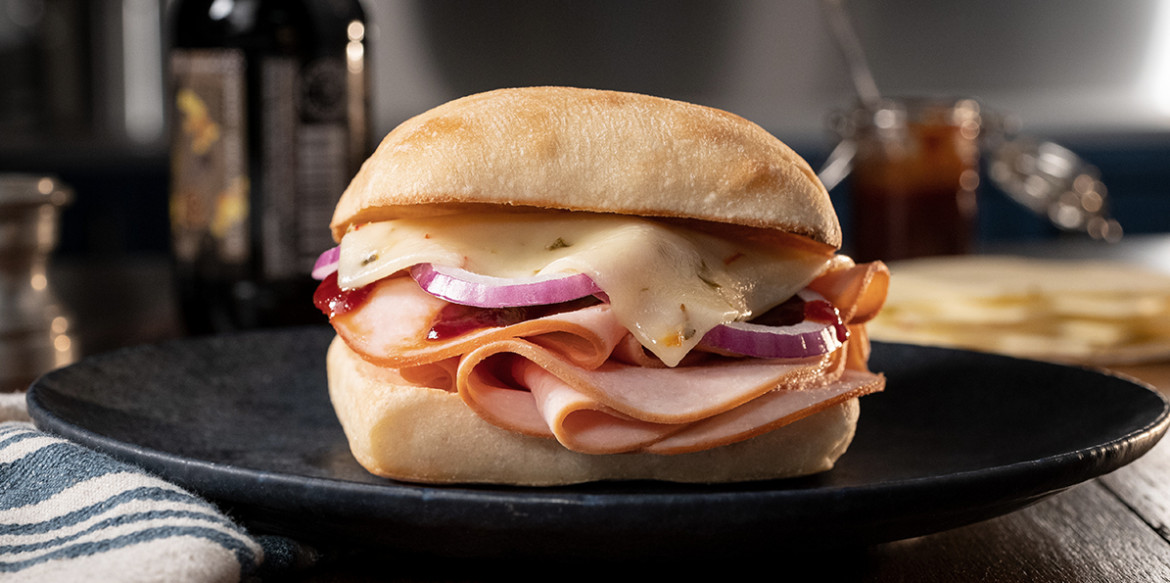 ---
Bring the taste of the grill to your plate even if it's not barbecue season with this sandwich that could really be deemed as an all-in-one. Smoked or roasted turkey is perfect for your favorite barbecue sauce in this recipe, especially when it's topped with Sargento® Cheese Slices and topped with deli fresh coleslaw.
Ingredients
6 oz. thinly sliced deli roast or smoked turkey breast
3 Tbsp. barbecue sauce
2 hamburger buns or hoagie rolls, split and lightly toasted
½ cup prepared deli coleslaw
Directions
Separate turkey slices; place on a microwave-safe plate. Brush with barbecue sauce. Cover with waxed paper; microwave at high power 1 minute or until heated through.
Arrange turkey on bottoms of rolls; top with cheese and coleslaw. Close sandwiches.
---