Chicken & Broccoli Pasta Toss
Prep Time: 15 Min | Cook Time: | Servings: 8 | Calories: 350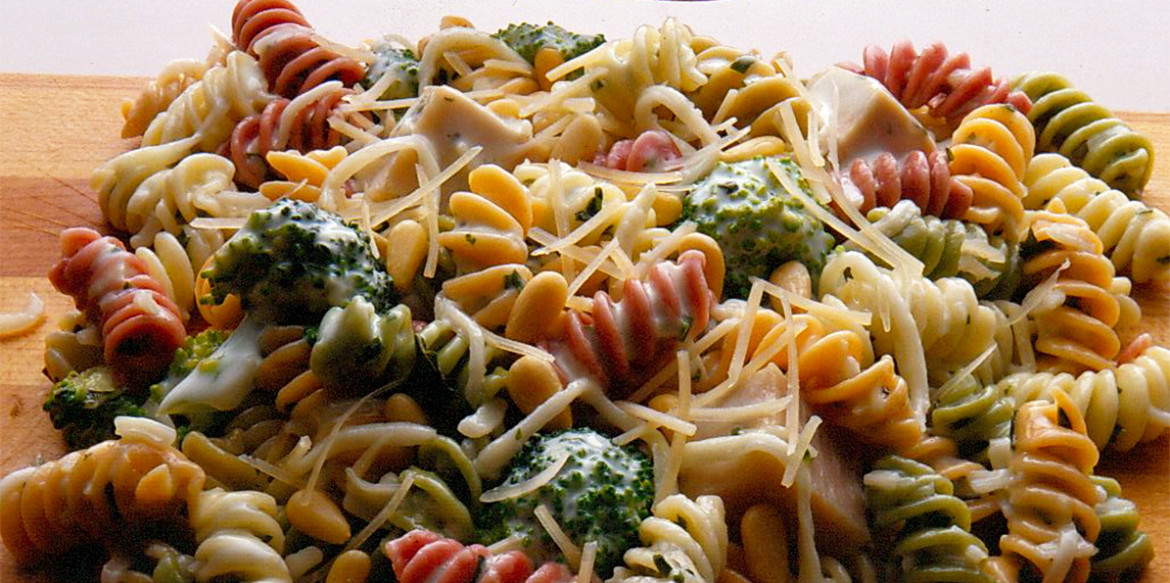 ---
<p><span>Want something that's quick, easy and full of flavor? Toss together this Chicken and Broccoli Pasta the next time you need a guaranteed crowd-pleaser!</span></p>
Directions
Combine pasta, chicken, broccoli and Mozzarella cheese in large bowl.
Process basil and garlic in food processor or blender 10 seconds or until finely chopped. Add mayonnaise, lemon juice and salt. Process 5 seconds or until combined thoroughly. Add Parmesan cheese; process 3 seconds to blend.
Add cheese to pasta mixture; toss to coat. Stir in pine nuts.
---