Quick Quesadillas
Prep Time: 2 min | Cook Time: 6 min | Servings: 4 | Calories: 312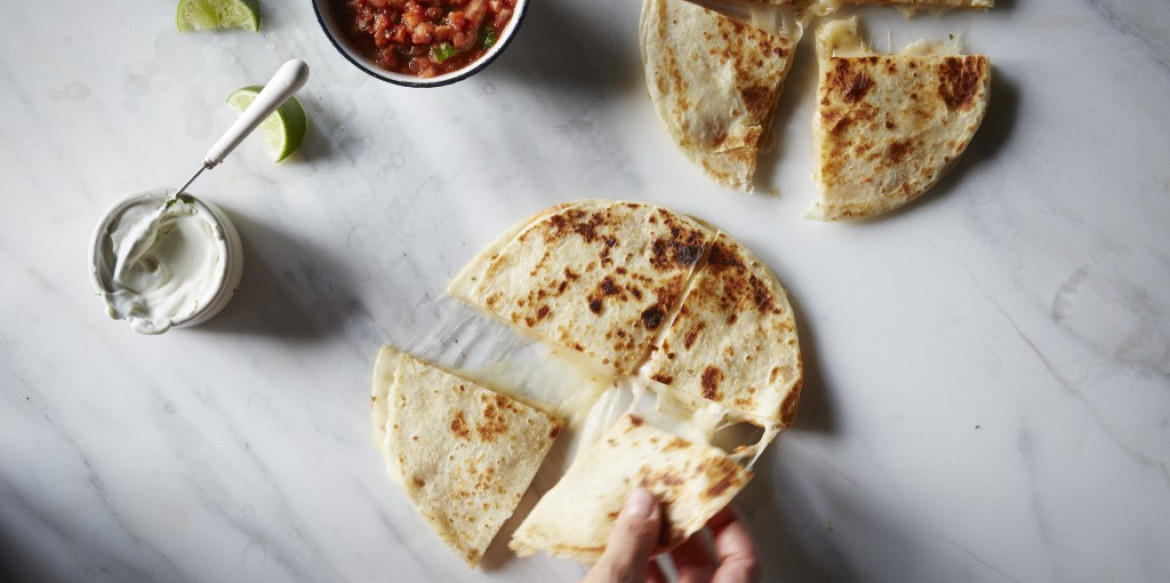 ---
Simple tortillas don't have to taste simple, especially when using Sargento® Sliced Mild Cheddar in combination with your favorite salsa. Just heat until the cheese bubbles out the sides, then garnish with a dollop of sour cream for that perfectly cooling ingredient.
Ingredients
4 (6-inch) flour tortillas or flavored flour tortillas
1/4 cup mild chunky-style salsa (optional)
Butter flavor cooking spray
Sour cream (optional)
Directions
Top each tortilla with 2 slices of cheese. Spoon salsa over cheese, if desired. Fold tortilla in half, forming a half-moon shape.
Coat a large nonstick skillet with cooking spray; cook quesadillas over medium heat 2 minutes per side or until golden brown and cheese is melted. Cut in half and serve with additional salsa and sour cream, if desired.
---