Huevos Rancheros Tostadas Recipe
Prep Time: 5 min | Cook Time: 10 min | Servings: 4 | Calories: 261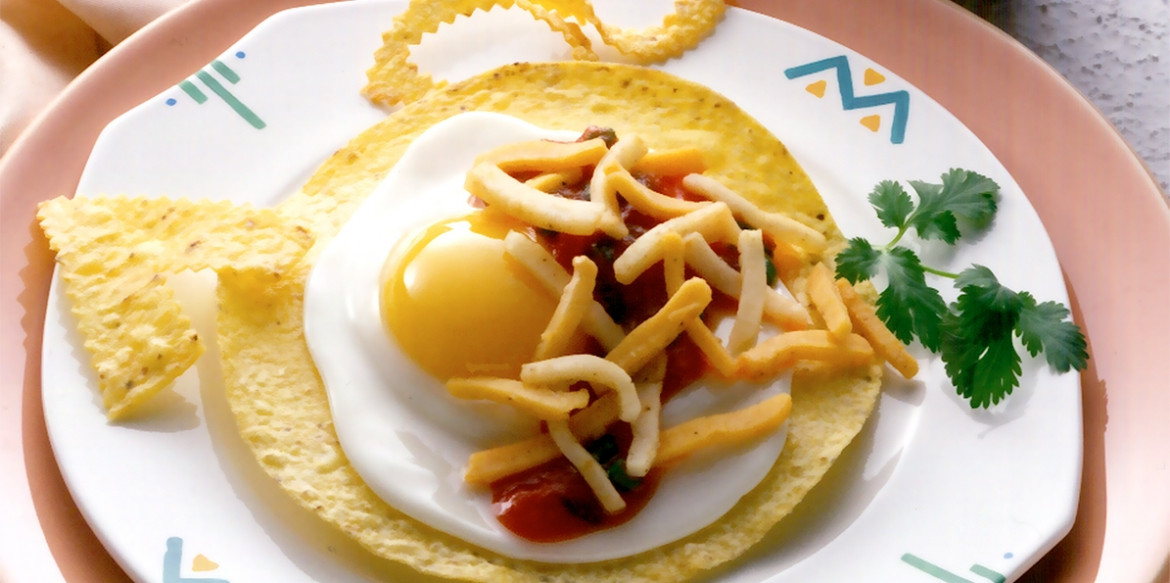 ---
Quick, simple and delicious—it's just what you want for breakfast. Sargento® Shredded Taco Blend Cheese, which is a blend of Manchego, Cheddar, Monterey Jack and spices, adds flavor to this Mexican-inspired recipe.
Ingredients
1 can (8 oz.) tomato sauce
1/3 cup salsa or picante sauce
1/4 cup chopped fresh cilantro or thinly sliced green onions
4 eggs
Butter or margarine
4 (6-inch) corn tortillas, crisply fried or 4 prepared tostada shells
1 cup (4 oz.) Sargento® Shredded Taco Cheese
Directions
Combine tomato sauce, salsa and cilantro. Heat in microwave oven or in saucepan on top of range until hot.
Fry eggs in butter sunny-side up; place one egg on each tortilla; top with sauce. Sprinkle with cheese.
---