Turkey, cucumber and avocado finger sandwiches
Prep Time: 15 min | Cook Time: 0 min | Servings: 4 | Calories: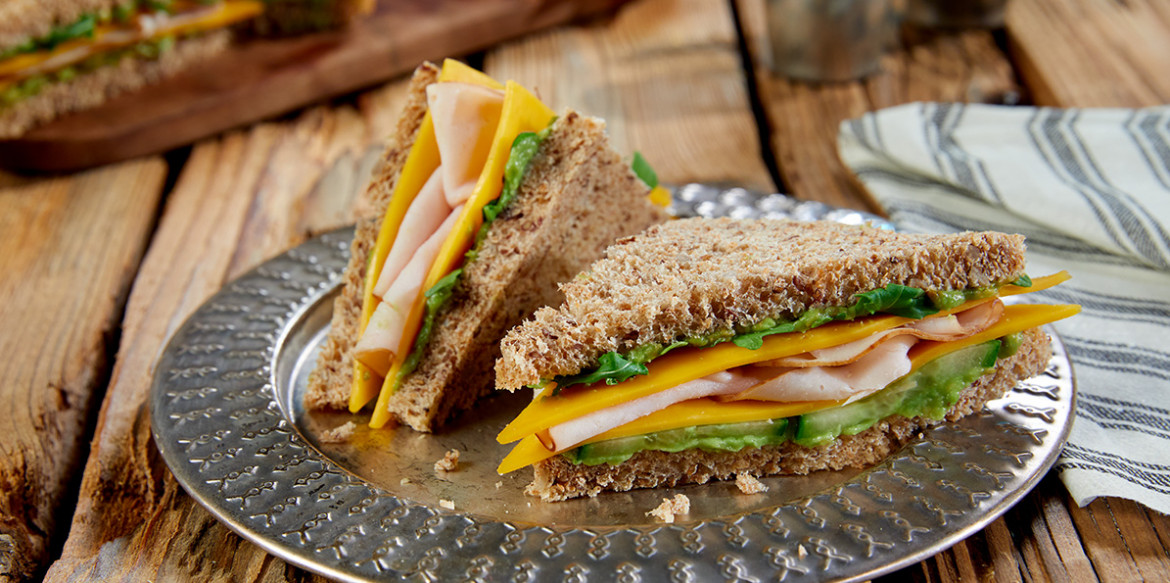 ---
When you need a healthier finger sandwich for your next outdoor event, look no further than these refreshing finger sandwiches. A mashed avocado mixture is layered on whole wheat sandwich bread with cucumber, turkey, arugula, and of course Sargento® Sliced Mild Cheddar Cheese. For a classy touch, cut the crusts off, then cut the sandwiches in half.
Ingredients
2 medium avocados
1/4 tsp garlic powder
8 slices whole wheat sandwich bread
1 large English cucumber, peeled and sliced into thin planks
8 oz sliced oven-roasted turkey
2 cups arugula, washed
Kosher salt and fresh ground black pepper
Directions
Slice and pit avocados. In a small bowl, scoop out avocado and mash with a fork. Mix in garlic powder. Season with kosher salt and fresh ground black pepper to taste.
Lay out slices of bread and spread approximately 1-1/2 tablespoons of avocado onto each slice. Top one slice of bread with cucumber planks, then add 2 slices of Sargento® Mild Cheddar cheese, 2 ounces of oven-roasted turkey and top with arugula.
Add second slice of bread to top sandwiches. Carefully trim crusts off of bread on all sides and slice on the diagonal. Serve and enjoy!
---