Pizza Dip
Prep Time: 10 min | Cook Time: 20 min | Servings: 12 | Calories: 204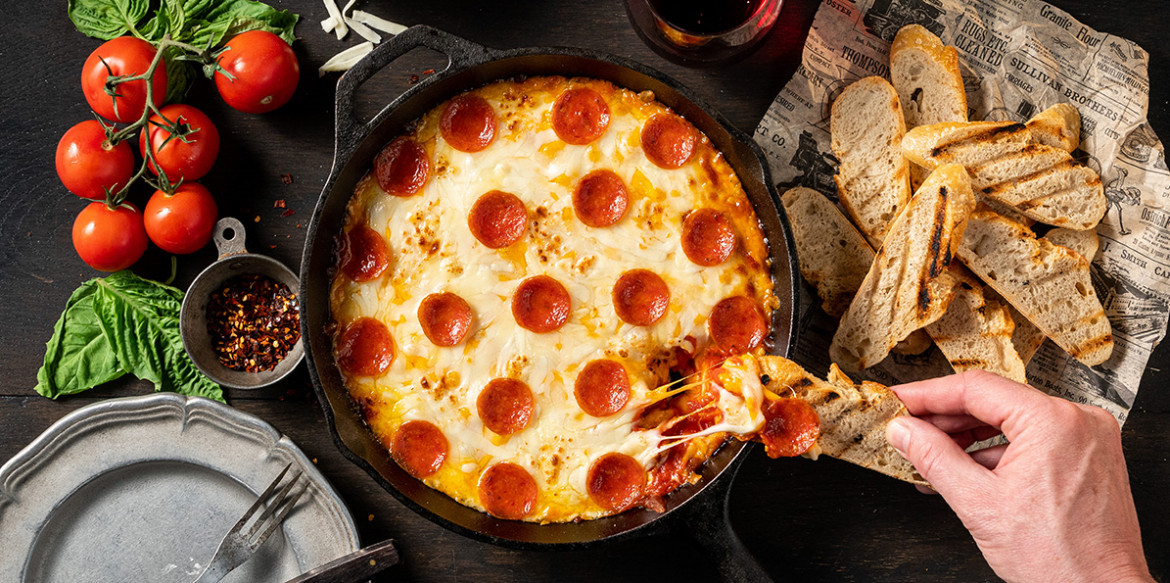 ---
<p>Put this delicious pizza dip on display and watch everyone gather with their toasted tortilla rounds at the ready to scoop up all the delicious flavors from layered cream cheese, Sargento® Mozzarella with pizza sauce and Italian seasonings.</p>
Ingredients
8 oz. cream cheese, softened
1/2 tsp. Italian seasoning
1/4 tsp. garlic salt or powder
2 cups (8 oz.) Sargento® Shredded Mozzarella
1 pkg. pepperoni
1-1/2 cups pizza sauce
Tortilla chips or toasted bread rounds
Directions
Combine cream cheese, Italian seasoning and garlic salt; spread evenly over bottom of 13x9-inch baking pan.
Sprinkle 1 cup Mozzarella cheese and 1 cup Cheddar cheese over cream cheese mixture. Spoon pizza sauce over cheese; top with remaining cheeses and pepperoni.
Bake in preheated 350°F oven 20 minutes or until edges begin to brown. Serve hot or warm with tortilla chips or bread rounds.
---