Swiss Cheesecake
Prep Time: 15 min | Cook Time: 60 min | Servings: 8 | Calories: 551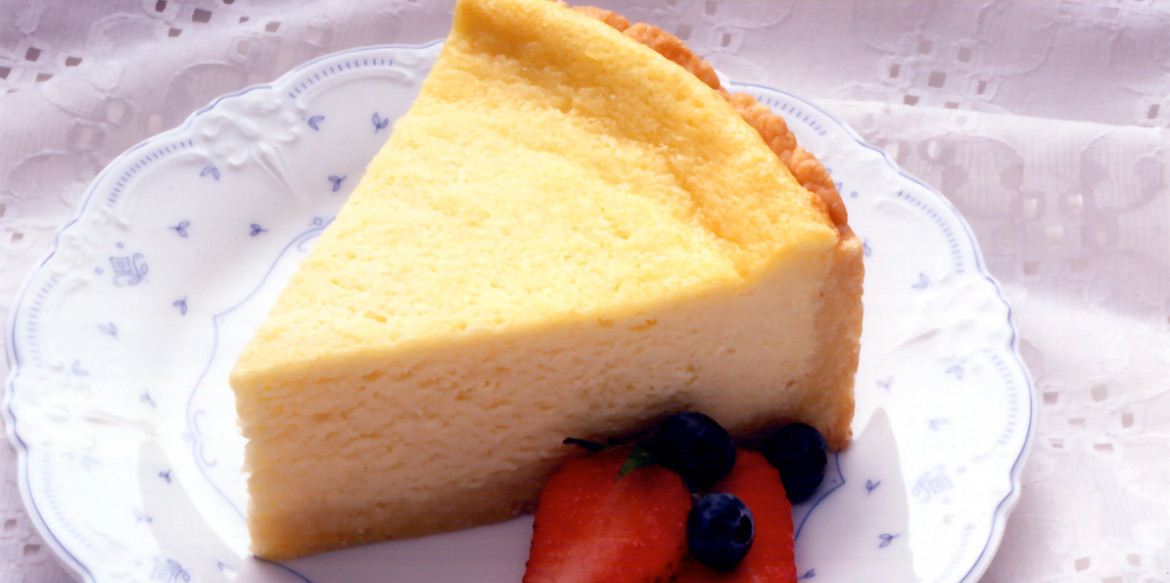 ---
There's nothing more delicious than a creamy cheesecake made with a buttery handcrafted crust and smooth Sargento® Whole Milk Ricotta Cheese for ideal taste and texture along and Sargento® Shredded Swiss Cheese for that authentic cheesy taste you crave.
Ingredients
=Crust:
1-1/2 cups all-purpose flour
1/3 cup sugar
1 egg
1/2 cup butter or margarine, softened
=Filling:
6 Tbsp. butter or margarine
3 Tbsp. all-purpose flour
3 Tbsp. cornstarch
1/2 cup sugar
6 eggs, separated
Directions
For crust: combine flour and sugar in bowl. Add egg and butter; mix ingredients thoroughly. Press onto bottom and 1 inch up sides of 9-inch springform pan. Prick crust bottom several times with fork. Bake in preheated 400°F oven 15 minutes or until light brown; cool on rack.
Combine Ricotta cheese, Swiss cheese, butter, flour, cornstarch and sugar in bowl; beat with electric mixer. Add egg yolks, one at a time, at low speed, mixing thoroughly after each. Beat egg whites in separate bowl until stiff peaks form; fold into cheese mixture. Pour into prepared crust. Bake in preheated 350°F oven 45 minutes or until set (cake will rise, then settle down). Cool in oven with door propped open 30 minutes. Refrigerate 4 hours or longer before serving.
---