Mini Cheese Stuffed Peppers Recipe
Prep Time: 15 Min | Cook Time: | Servings: | Calories: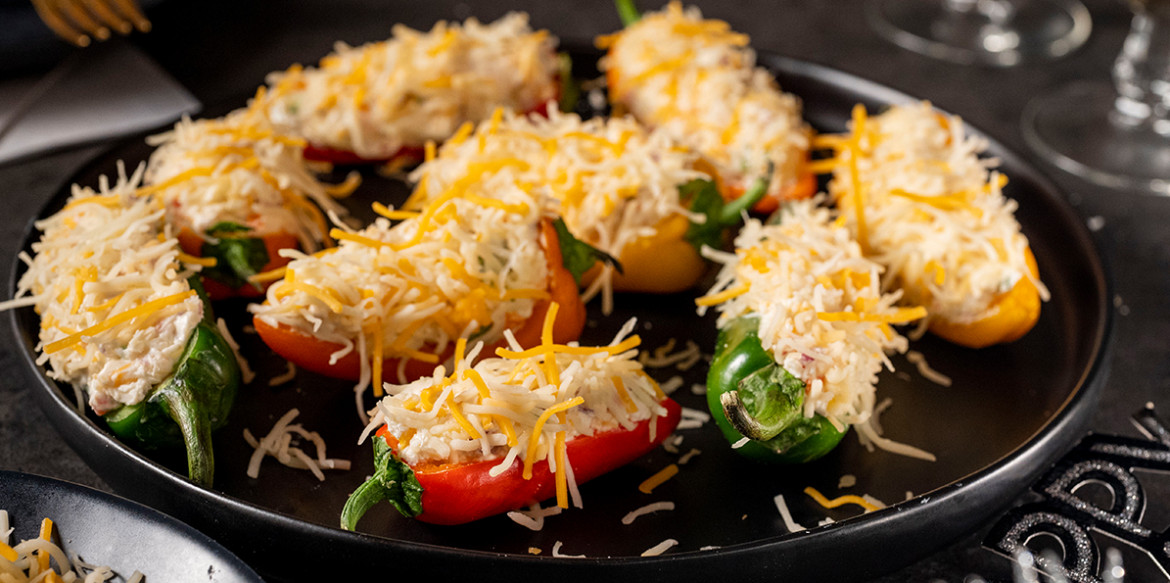 ---
These sweet and slightly spicy cheese stuffed peppers are a simple but delicious appetizer to serve for your next get together. They can be served cold or warm.
Ingredients
12 ozs. Cream cheese, softened
4 Tbsp. Crumbled bacon
2 Tbsp. Red onion, finely diced
¼ tsp. Garlic powder
¼ tsp. Seasoned salt
9 small Sweet peppers
3 med. Jalapeno peppers
Directions
In a medium bowl, combine cream cheese, 1 ½ cups of the shredded cheese and next 4 ingredients. Set aside.
Using a small, sharp knife, cut one third of each pepper off lengthwise just above the stem, then finely chop the removed pieces and transfer to the cream cheese mixture. Set aside.
Hollow out the peppers and remove the seeds with a small spoon.
Fill each pepper with about 1 tablespoon of the cheese mixture.
Spoon remaining shredded cheese onto a plate. Roll filled peppers into the shredded cheese and transfer to a serving plate. Enjoy.
---