Jack O' Lantern Cheese Dip
Prep Time: 10 Min. | Cook Time: 5 Min. | Servings: 8 | Calories: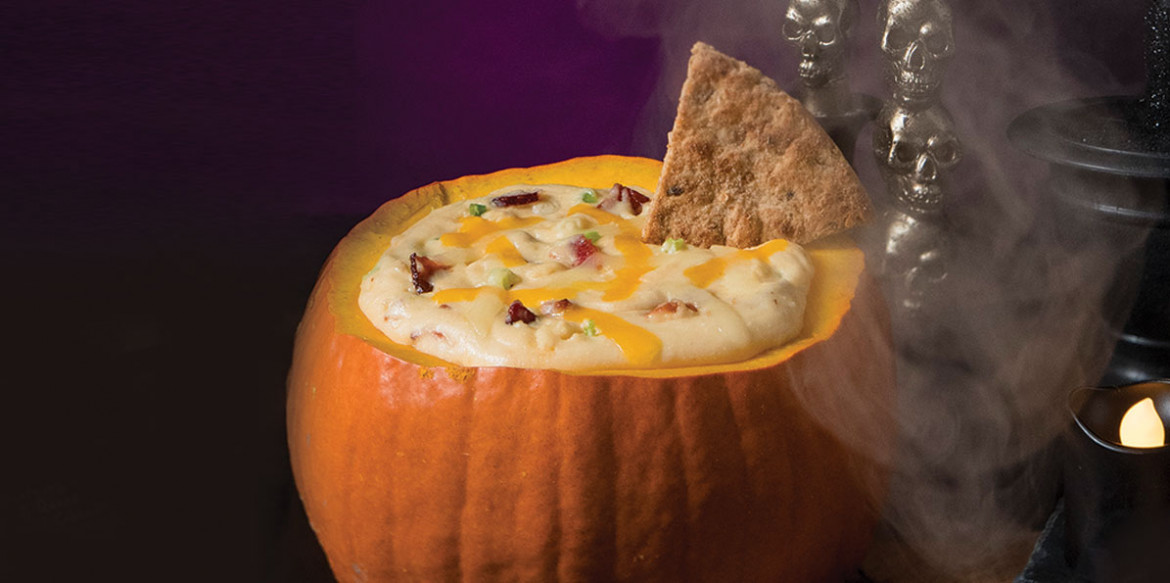 ---
This cheesy dip is perfect for a Halloween party or fall gathering. It's a quick microwave recipe with Sargento® Shredded 4 Cheese Mexican and Sargento® Whole Milk Ricotta, which melts together in a creamy smooth richness, plus bacon, garlic and green onions. A hollowed-out pumpkin makes a boo-tiful serving vessel.
Ingredients
1 tsp. Flour
1/2 C. Mayonnaise
1/2 C. Green onions, thinly sliced
1/2 C. Cooked bacon, crumbled
1 tsp. Garlic paste or minced garlic
Pita chips, pretzels, crackers or vegetables for dipping
Directions
In a medium microwave safe bowl, combine shredded cheese and flour. Toss to coat. Add remaining ingredients except for chips. Stir well to combine.
Cover and microwave on high for 2 minutes. Uncover, stir and microwave an additional 1-2 minutes or until hot and cheese is melted completely.
Carefully place dip in a jack o lantern that has been hollowed out and carved. Place a small candle or tea light under dip and light. Serve as a Halloween appetizer with chips or veggies.
---