Cheesy Shrimp Dip Recipe
Prep Time: | Cook Time: 20 Min | Servings: | Calories: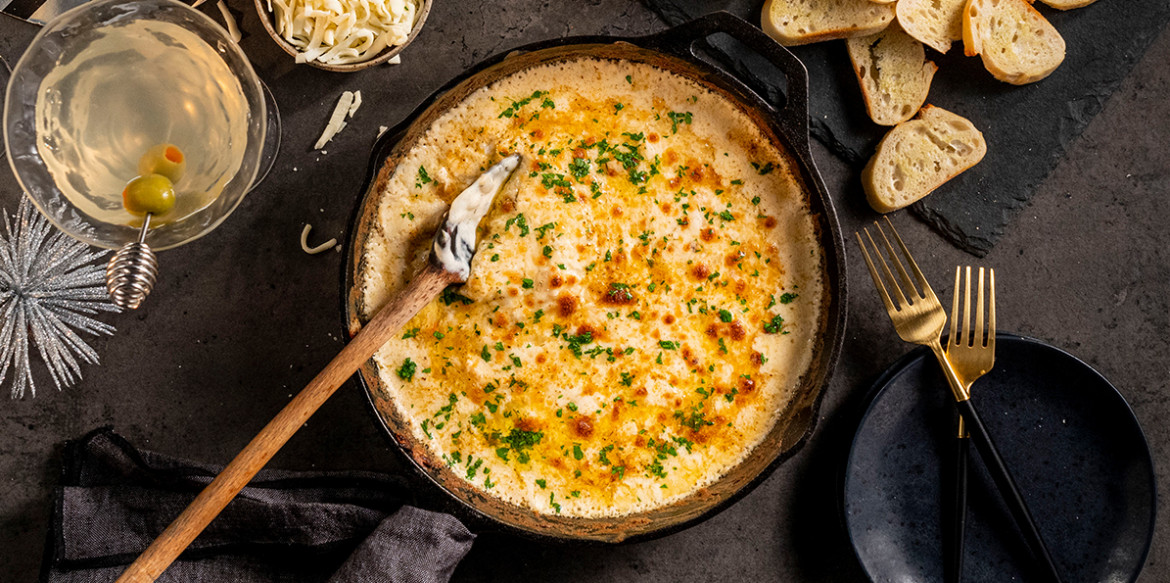 ---
This hot shrimp dip is the ultimate appetizer. It is creamy, cheesy and loaded with shrimp and Sargento® Shredded Cheese.
Ingredients
2 Tbsp. Butter
¼ cup Onion, diced
1 clove Garlic, minced
1 lb. Large cooked shrimp, chopped
8 ozs. Cream cheese, softened
½ cup Mayonnaise
1 Tbsp. Lemon juice
½ tsp. Dill weed
Directions
Pre-heat oven to 350 degrees.
Melt butter in a large non-stick skillet over medium heat. Add onion and garlic to pan and cook for 3-4 minutes, stirring often until softened.
Add shrimp and cook for 1 minute, stirring continuously.
Stir in cream cheese and next 4 ingredients. Simmer for 2 minutes. Remove from heat, then stir in shredded cheese.
Transfer mixture into a greased baking dish. Sprinkle with additional cheese if desired, then bake for 17-20 minutes or until melted and heated through. Remove from oven and serve with baguette slices for dipping.
---