Cheesy Potato Casserole
Prep Time: 15 min | Cook Time: 50 min | Servings: 8 | Calories: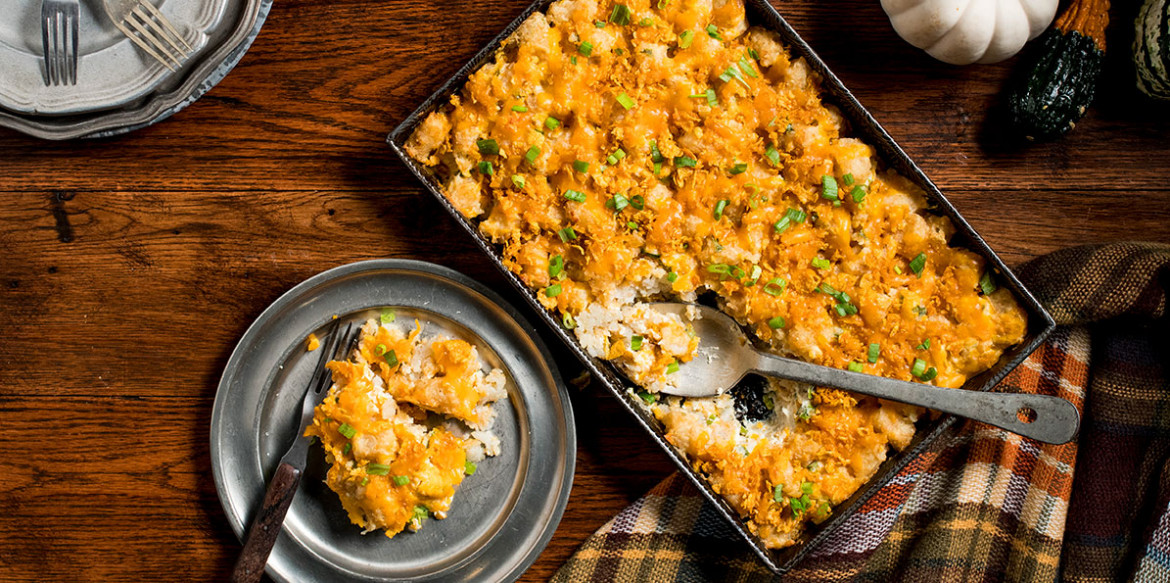 ---
This is a dish everyone craves, so it's always a welcome side dish at gatherings, family dinners or Sunday brunches. Sargento® Mild Cheddar and Part-Skim Ricotta add the cheesy goodness to this rich, crispy dish.
Ingredients
1 cup Sargento® Part Skim Ricotta Cheese
½ cup Mayonnaise
1 cup Sour Cream
½ cup Green onion, thinly sliced
1 bag (28 ozs.) Frozen mini puff potatoes
2 cups Corn flakes, lightly crushed
4 Tbsp. Butter, melted
1 Tbsp. Buffalo wing hot sauce (optional)
Directions
Pre-heat oven to 375 degrees. In a large bowl, combine 1 ½ cups shredded cheddar cheese and next 4 ingredients. Stir well. Fold in potatoes until they are completely coated with cheese mixture.
Spoon mixture into a greased 11" X 8" baking dish. Bake for 45 minutes uncovered.
While potatoes are in the oven, in a medium bowl, combine crushed corn flakes, buffalo wing sauce and melted butter.
After 45 minutes, top potatoes with remaining ½ cup of cheese and corn flake mixture. Bake an additional 10 minutes or until topping is lightly browned. Remove from oven and serve.
---