Cheesy Chili Chicken Wings
Prep Time: 10 Min | Cook Time: 25 Min | Servings: 4 | Calories: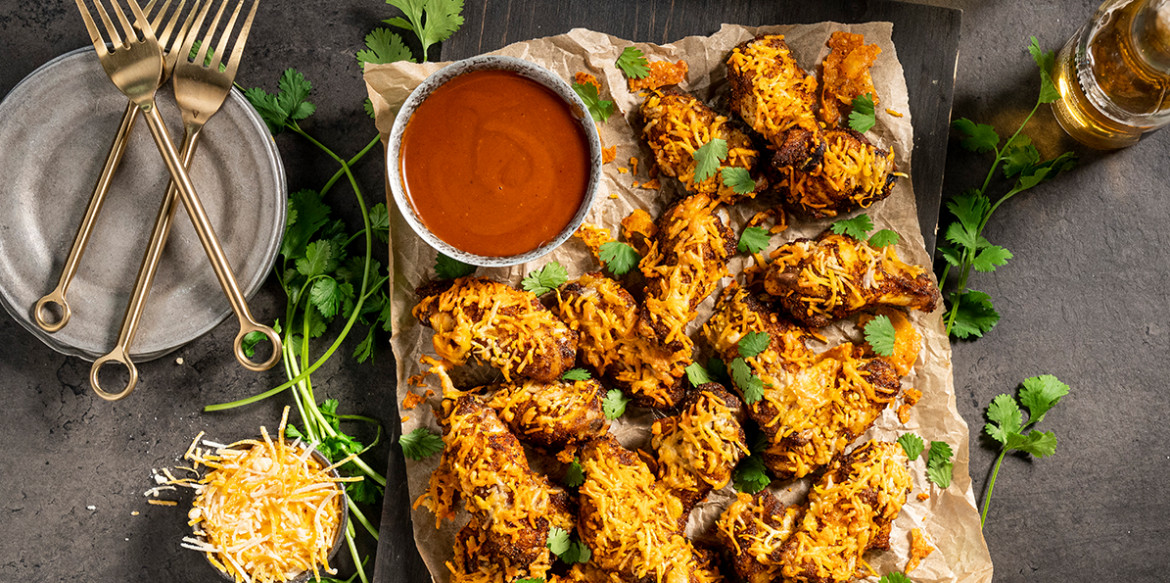 ---
Chicken wings never tasted so good thanks to the addition of chili powder, cumin and lots of Sargento® 4 Cheese Mexican. Cheesy chicken wings, Yum! Why didn't we think of this sooner?
Ingredients
20 ea. Fresh chicken wing sections
1 Tbsp. Vegetable oil
2 Tbsp. Chili powder
2 tsp. Ground cumin
Salt and pepper to taste
2 cups Sargento® 4 Cheese Mexican
¾ cup Prepared barbecue sauce
¼ cup Prepared ranch dressing
Directions
In a small bowl, combine chili powder, cumin, salt and pepper. Set aside.
Pre-heat oven to 400 degrees. In a large bowl, combine chicken wing sections and oil. Toss to coat.
Sprinkle reserved spice mixture evenly over wings. Toss to coat completely.
Transfer wings to a large baking sheet coated with non-stick spray.
Bake for 25 minutes. Remove from oven and using a pair of tongs, flip wings. Sprinkle cheese evenly over wings. Bake an additional 20-25 minutes or until wings are cooked through and cheese is golden brown. While wings are baking, in a small bowl, combine barbecue sauce and ranch dressing. Set aside.
Remove pan from oven and transfer wings to a serving platter. Remove crunchy cheese that has baked onto pan and sprinkle over chicken. Serve with reserved barbecue ranch for dipping. Garnish with chopped green onions or cilantro leaves if desired.
---