Bacon & Chive Potatoes
Prep Time: 40 min | Cook Time: 25 min | Servings: 12 | Calories: 345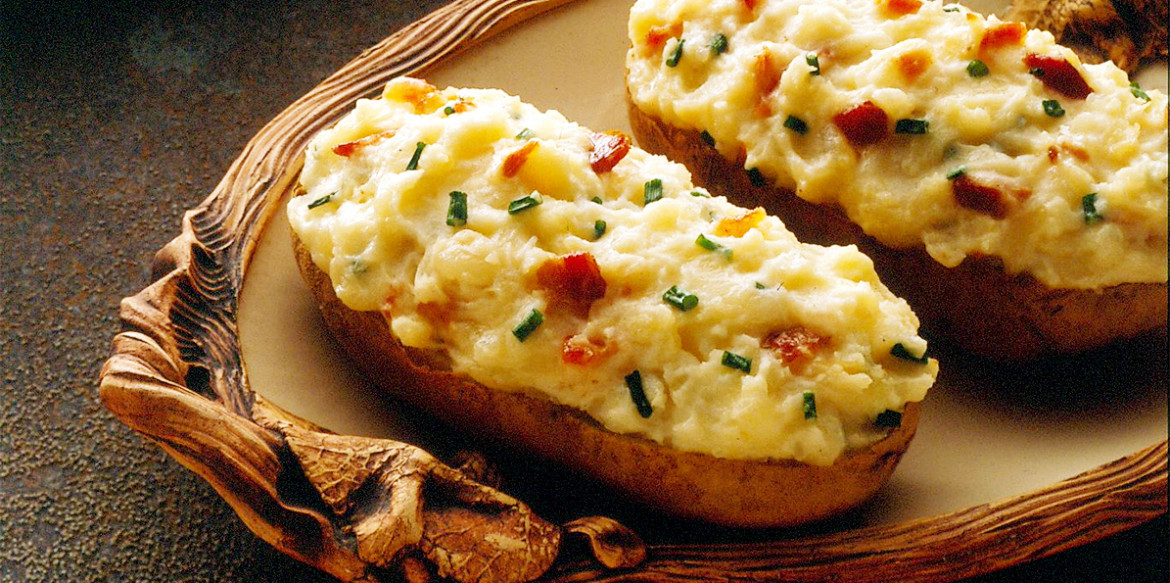 ---
There's something so comforting and wonderful about potatoes that are whipped into a fluffy consistency and laden with toppings that give way to beautifully savory flavors. When creating the overflowing potato filling with sour cream, butter and Sargento® Shredded Mozzarella - Traditional Cut, you're ensuring that no decadence shall be spared when it comes to these lovely baked potatoes.
Ingredients
6 large russet potatoes (4 lbs.), peeled and quartered
1 cup sour cream
1/4 cup butter or margarine
8 slices bacon, cooked, crumbled
3 Tbsp. chopped fresh chives, divided
3 cups (12 oz.) Sargento® Shredded Mozzarella - Traditional Cut
Directions
Cook potatoes in boiling water 25 minutes or until fork tender. Drain; return to same pan. Add sour cream and butter. Mash with potato masher or electric mixer. Stir in bacon and 2 tablespoons chives. Add Mozzarella cheese and mix well.
Spoon into greased 3-qt. casserole; top with Swiss cheese. Bake in preheated 350°F oven 25 minutes or until cheese is lightly browned and potatoes are heated through. Sprinkle with remaining chives.
Variation: For Baked Stuffed Potatoes, bake potatoes in oven or microwave until tender. Cut each potato in half lengthwise. Scoop out potatoes, leaving 1/8-inch shell. Prepare potato mixture as directed; fill potato shells with mixture. Place on baking sheet. Bake at 350°F 25 minutes or until hot.
---