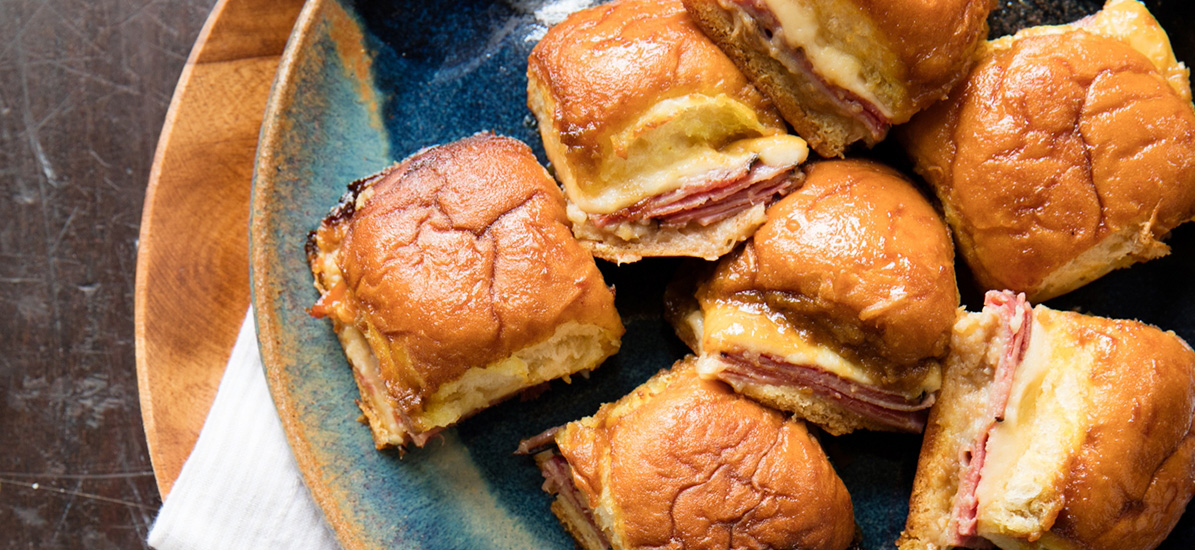 By Sargento Cheese | October 2017
Score Big with Homegating Fan Favorites.
---
Whether you're heading to the stadium or catching the game at home, celebrate game day with great tailgating or homegating party fare. From dips to chicken wings to slow cooker sandwiches, it's easy to create a crowd-pleasing feast without a lot of fuss.

Real Cheese People know that 100 percent real, natural cheese is the star player of any great party, so don't settle for second-string ingredients. True fans agree that real cheese is the MVP of the party platter. It's the champion of the sandwich. And it's the undeniable key player of every appetizer.

Here are two great recipe options for your homegating party. Plus, check out all our savory Game Day recipes, then stock up on your favorite lineup of Sargento cheese, load up the coolers, grab your koozies, the lucky jersey, and boom! It's game time!
FAN FAVORITE PIZZA DIP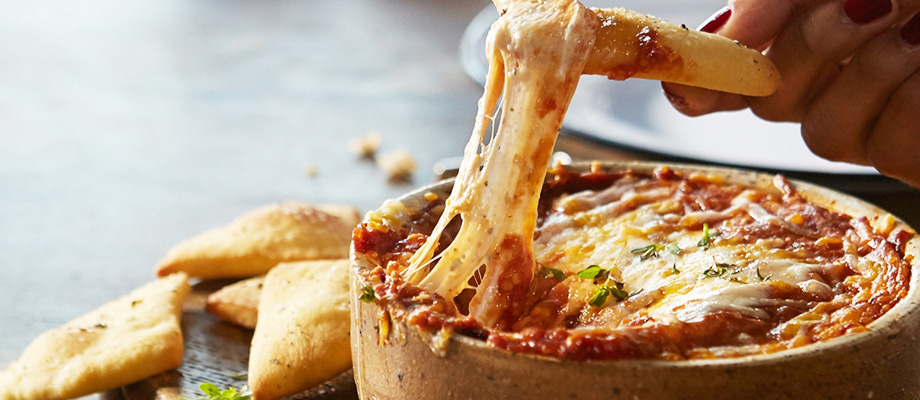 Pizza Dip Ingredients:
8 oz. cream cheese, softened
1/2 tsp. Italian seasoning
1/4 tsp. garlic salt or powder
2 cups (8 oz.) Sargento® Shredded Mozzarella - Traditional Cut or Sargento®Shredded 4 Cheese Pizzeria, divided
2 cups (8 oz.) Sargento® Shredded Mild Cheddar Cheese - Fine Cut, divided
1-1/2 cups pizza sauce
1/2 tsp. Thyme
Pizza Dough Chips Ingredients:
1 can (13.8 oz.) refrigerated pizza crust
2 Tbsp. olive oil
2 Tbsp. Sargento® Grated Parmesan Cheese
1/2 tsp. Salt
Directions:
PIZZA DIP: Combine cream cheese, Italian seasoning and garlic salt; spread evenly over bottom of 13x9-inch baking pan.
Sprinkle 1 cup Mozzarella cheese and 1 cup Cheddar cheese over cream cheese mixture. Spoon pizza sauce over cheese; top with remaining cheeses.
Bake in preheated 350°F oven 20 minutes or until edges begin to brown. Top with Thyme. Serve hot.
PIZZA DOUGH CHIPS: Roll prepared pizza dough out very thin. Brush with olive oil and cut into triangles (about the size of a tortilla chip).
Sprinkle with salt and Parmesan cheese. Bake in preheated 450°F oven 15 minutes or until edges begin to brown. These can be prepared ahead of time.
Ingredients:
1 package (12 ct) Hawaiian Sweet Bread Rolls
1 lb. thinly sliced ham
1 (8 oz.) package Sargento Sliced Provolone Cheese
1/2 cup unsalted butter, melted
3 Tbsp. Worcestershire sauce
2 Tbsp. mustard
2 Tbsp. brown sugar
1/4 tsp. onion powder
Directions:
Line your slow cooker with parchment paper.
Cut the rolls in half lengthwise to turn them into buns. Place the bottom halves in the slow cooker. Layer the bottom half with ham slices and Sargento® Sliced Provolone Cheese and place the top half back on.
In a bowl, mix together the butter, Worcestershire, mustard, brown sugar and onion powder. Pour sauce over sandwiches, drenching each one.
Cover and cook on high for 1 to 1.5 hours or until cheese is melted and rolls are hot. You can toast them under the broiler for a minute to get a crispier top. Run a knife between the buns to separate and serve right out of the slow cooker set on warm to keep the sandwiches hot.
NOTE: You can prep these up to 24 hours in advance. Just cover tightly and refrigerate until ready to cook.
Thank you @Moms With Crockpots for the recipe! http://momswithcrockpots.com/
---
Sargento Cheese
We are three generations of cheese innovators, cheese eaters and cheese lovers. We're Real Cheese People<sup>&trade;</sup> through and through.
---