Articles
Marinated Cheese and Olives using Sargento® Tastings® Cheese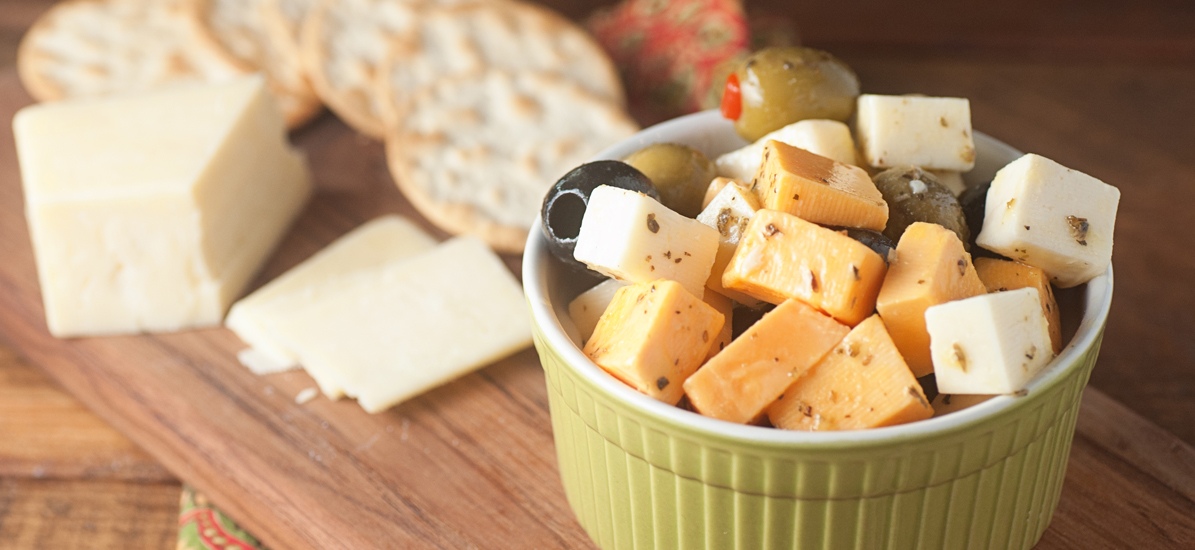 So, let's talk about Veronica Mars, shall we? I know. I'm about 10 years late to this game, but I'm obsessed. How did I never watch this show when it first aired? Thank goodness I can stream it, because I've been watching it every free second I have. I'm currently in the midst of season two and my husband is starting to do that thing he does where he gets all judgy and eye-roll-y when I lay in bed for days on end and watch the same television show over and over. He just doesn't get me, you guys.
Anyway, I thought it was high time I classed things up around here. If I'm going to lay around in pajamas with unbrushed hair while watching old television shows for weeks at a time, I may as well enjoy some fancy cheese and crackers while doing so. Yes?
Sargento® just introduced Tastings®, a line of specialty cheeses that come in 8 different varieties ranging in size from about 3-4 ounces. They're absolutely perfect for trying new fancy cheeses. You aren't committing to a huge block of cheese that you may not love and you're able to stock up and try all the different varieties.
The best part is that even my teensy little grocery store carries them! Hooray for good quality cheese! Check out all of the Sargento® Tastings® varieties! Lots to choose from and plenty of pairing ideas.
So, I chopped up some of the Creamy Havarti (to die for), Aged Wisconsin Cheddar (so smooth and creamy), and Parmentino (a harder, stronger flavored cheese that is a mix of Parmesan and cheddar) with some green and black olives. I think next time I'll swap the Parmentino for the New Zealander cheese. Anyway, I tossed 'em all in some oil, vinegar, and Italian herbs and then I grabbed a fancy glass of wine and some fancy crackers and I had a very fancy wine and cheese tasting in my bed while watching Veronica Mars.
I'm so classy, you can't even deal.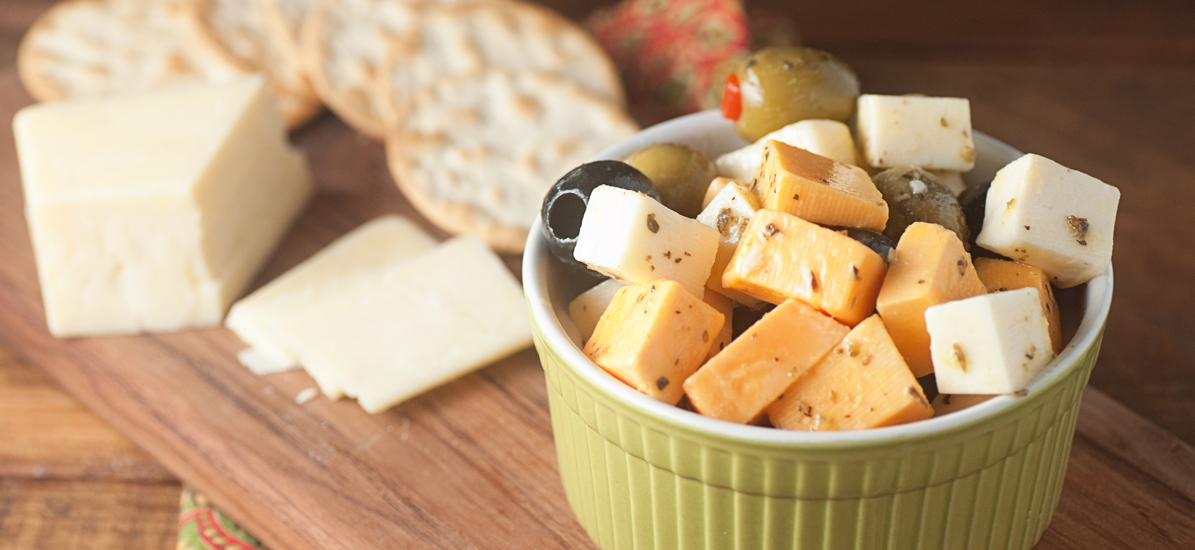 Marinated Cheese & Olives
INGREDIENTS:
3 ounces cheddar cheese, cubed
3 ounces Havarti, cubed
3 ounces New Zealander or Parmentino, cubed
1/4 cup green olives
1/4 cup black olives
1 tablespoon olive oil
1 tablespoon vinegar
1/2 teaspoon dried Italian herbs
DIRECTIONS:
1. Add the cheeses and olives to a medium bowl.
2. In a small bowl, whisk together the oil, vinegar, and seasoning. Pour over the cheese.
3. Cover and refrigerate for at least one hour before serving.
Recipe: http://www.bunsinmyoven.com/2014/05/06/marinated-cheese-and-olives/
Follow on Facebook: https://www.facebook.com/BunsInMyOven?ref=ts&sk=wall
Follow on Twitter: https://twitter.com/Buns_In_My_Oven
Follow on Pinterest: https://www.pinterest.com/bunsinmyoven/
Follow on Instagram: https://instagram.com/bunsinmyoven/